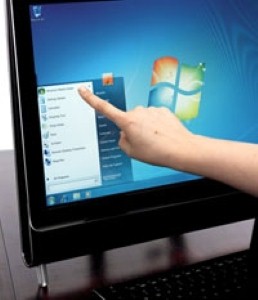 Microsoft warns that Gadgets feature is vulnerable to hackers
By admin on July 16, 2012
Even the most experienced software developers can produce a glitchy product every now and again. After widespread reports that a feature included in newer Windows operating systems, starting with Vista, was susceptible to hackers, Microsoft has officially issued a safety advisory confirming the vulnerability.
According to the company, its Gadgets and Sidebars features could leave Windows devices open to outside infections. These elements, which are comparable to Apple's Dashboard, allow users to display a collection of small, useful tools including clocks and measurement converters, which can be downloaded via Microsoft. However, gadgets have also been available via third parties. These less secure options in particular, the software giant states, have caused most virus removal issues for Windows users.
"An attacker who successfully exploited a Gadget vulnerability could run arbitrary code in the context of the current user," the advisory explains. "If the current user is logged on with administrative user rights, an attacker could take complete control of the affected system [and] could then install programs; view, change, or delete data; or create new accounts with full user rights."
In response to this security issue, Microsoft has released a "Fix-it" included in the advisory notice. However, rather than patching up the system's weak spots, it simply shuts down the computer's Gadgets and Sidebar functions entirely.
Technology websites including Ars Tecnica and PCWorld have speculated that, since these elements haven't been met with much enthusiasm, shutting them down made more fiscal sense than launching a thorough investigation into their weaknesses in order to fix them.
PC owners in Maryland, Washington, D.C and Virginia may find that their computers have already been tampered with because of vulnerabilities in Microsoft's operating systems. In that case, Geeks On-site can help resolve any potential virus or spyware removal concerns.
For a Free Computer Repair Quote Call (202) 670-9966
Related Spyware Removal Articles
How to spot fake online reviews
Ways to store passwords securely
Why is everybody up in arms about SOPA?
Zeus Virus
Windows Defender to the Rescue