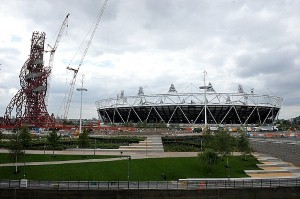 Olympic scam sites named by tech blog
By admin on July 31, 2012
By May of this year, government officials had already begun to issue warnings about the tactics cybercriminals may employ to take advantage of Olympic enthusiasts. To curb a global demand for virus removal, the U.S. Department of National Security even released an official report on May 17 detailing these threats. Now, a cybersecurity authority reveals that the government's warnings were justly warranted.
On July 29, Trend Micro, an IT firm that specializes in cloud computing security, posted a list of 19 websites claiming to provide live streaming coverage of the London 2012 Olympic games. According to the company's blog, most of the sites came up among the first few results for a google search of some form of the phrase "watch London 2012 Olympics."
On July 25, the firm also found and identified a malicious site claiming to sell tickets to the games, displaying the website's Facebook advertisements with a disclaimer warning users.
PCWorld reports that some of the listed sites also offered tickets to the event, while others sold "viewing packages" for a set amount which could be purchased through Paypal.
Widely anticipated events like the Olympics are a major draw for cybercriminals, because, for some users, their excitement may impair their judgment when it comes to basic online security. The best way to avoid streaming scams during the Olympics, the tech publication advises, is to stick to the same trusted sources you turn to throughout the year.
"Outside of major broadcasting organizations, chances are websites offering streaming coverage probably are not legitimate," the source notes.
Since networks like NBC are reportedly featuring over 5,000 of live Olympic coverage online, there is little need to risk virus infection by turning to an illegitimate website for footage.
However, should you find your device infected by an opportunistic hacker, you can call Geeks on-site for emergency virus and spyware removal in Maryland, Washington D.C and Virginia.
For a Free Computer Repair Quote Call (202) 670-9966
Related Spyware Removal Articles
Spyware, Adware, Viruses, Trojans, Worms, Oh My!
Three more types of malware: Botnets, spyware and rootkits
Olympic scam sites named by tech blog
Why is everybody up in arms about SOPA?
Macs and Malware