Best Falls Church Virginia VA Computer Repair
---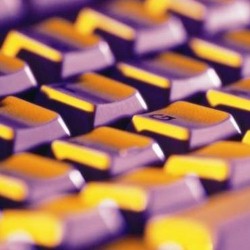 We at Geeks On-site specialize in computer repair service in Falls Church, VA. We also offer commercial computer repair and residential computer repair services. Please call us to get a FREE PHONE CONSULTATION and ESTIMATE. You can reach us locally at (877) 433-5766.
Falls Church is rich in history - from its Native American roots, to its British settlers in the 17th century, to its role in the Civil War of the mid-1800's. But, nowadays, the residents of Falls Church rely on technology to move them forward, too.
That's why we at Geeks On-Site seek to provide computer repair and assistance to the residents of Falls Church. We understand that computers are needed for all aspects of work and daily life, and if one breaks, getting it fixed is a priority. But, rather than deal with a computer repair company that makes you wait on hold for hours, we pride ourselves on being a local and accessible resource with excellent customer service.
Geeks On-Site is the best Falls Church, VA, computer repair service
Geeks On-Site's commitment to our customers begins with how fast we respond to your needs. We offer same-day, next-day and even emergency computer repair service. Simply call us for an over-the-phone consultation and estimate, and we will send one of our computer repair technicians straight to your Falls Church office or residence.
At Geeks On-Site, our services include hardware repair and replacement, software upgrades and troubleshooting, data backup and recovery, network security and configuration, wireless accessory setup, new computer setup and computer training courses for both individuals and groups. Plus, our skilled technicians are equally trained with the Macintosh operating system, so we offer Mac repair in addition to PC repair, too.
Who we are at Geeks On-Site
Geeks On-Site is a local computer repair company that services Washington, D.C. and the surrounding counties in Maryland and Virginia, including, of course, Falls Church. We pride ourselves on offering fast, quality and personalized computer repair.
Falls Church, VA - Computer Repair Local Service Area
Zipcodes in Falls Church We Serve
For Home, Office, Residential, Commercial, Personal, Business, Professional, Local, Mobile & Onsite Computer Repair in Falls Church VA
Geeks On-site offers the absolute best Falls Church VA computer repair service in Falls Church Virginia. We also offer residential computer repair and commercial computer repair services.
Geeks On-Site is a Maryland Computer Repair company. Our offerings include: Virus Removal, Maryland Laptop Repair, Local, In Home, Laptop and Slow Computer Repair.

Common Tags: Computer, Repair, Home, Office, Local, Onsite, Mobile, Geek, Hardware, Business, Help, Personal, Professional, PC, Geeks, Fix, Installation, Specialists