Best Riverdale Maryland MD Computer Repair
---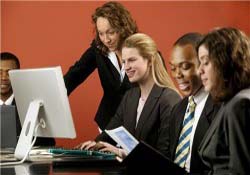 We at Geeks On-site specialize in computer repair service in Riverdale, MD. We also offer commercial computer repair and home computer repair services. Please call us to get a FREE PHONE CONSULTATION and ESTIMATE. You can reach us locally at (877) 433-5766.
Computers always seem to experience problems at the worst possible time. If you have just finished uploading an album of photos from your recent vacation, for example, and your computer crashes, you want to make sure that your pictures aren't lost. If you have spent hours conducting research on the Web and your internet connection fails unexpectedly, you should find out why your internet service is spotty. And if your software takes forever to run, you may want to give your computer a good cleaning.
All of these services and more are possible with Geeks On-Site. We pride ourselves on being a local Riverdale, Maryland, computer repair service that you can trust, because we are fast, reliable and knowledgeable.
Why our Riverdale, Maryland, computer repair service is right for you
At Geeks On-Site, we know that computer issues can happen at any time, and we want to be there for you as quickly as possible. That's why we are open seven days a week, from 8 a.m. to 10 p.m. We offer same-day, next-day and even emergency service, so that you can get your computer up and running when you need it most.
Our services include hardware repair and replacement, software troubleshooting, virus removal, spyware removal, network configuration, internet security, data backup and recovery, new computer setup and individual and group computer training courses. Our computer repair experts are well versed with both Macintosh and Windows operating systems, and have knowledge and experience with various types of hardware.
Who we are at Geeks On-Site
Geeks On-Site is a local computer and laptop repair company that services Washington, D.C., Virginia and Maryland.
For computer repair services, simply call us today for a free over-the-phone consultation and estimate, and we will send our tech professionals straight to your Riverdale office or residence.
Riverdale, MD - Computer Repair Local Service Area
Zipcodes in Riverdale We Serve
For Home, Office, Residential, Commercial, Personal, Business, Professional, Local, Mobile & Onsite Computer Repair in Riverdale MD
Geeks On-site offers the absolute best Riverdale MD computer repair service in Riverdale Maryland. We also offer home computer repair and commercial computer repair services.
Geeks On-Site is a Maryland Computer Repair company. Our offerings include: Virus Removal, Maryland Laptop Repair, Local, In Home, Laptop and Slow Computer Repair.

Common Tags: Computer, Repair, Home, Office, Local, Onsite, Mobile, Geek, Hardware, Business, Help, Personal, Professional, PC, Geeks, Fix, Installation, Specialists