Best Ellicott City Maryland MD Computer Repair
---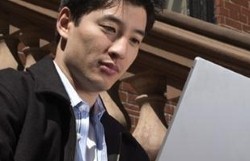 We at Geeks On-site specialize in computer repair service in Ellicott City, MD. We also offer commercial computer repair and home computer repair services. Please call us to get a FREE PHONE CONSULTATION and ESTIMATE. You can reach us locally at (877) 433-5766.
Ellicott City may be home to a lot of mystical surroundings, such as the Enchanted Forest and the Ghost Trails that take place downtown. But, while the residents of Ellicott City are no strangers to magic, there are some problems that can only be solved by professionals - like computer repair.
If your computer is running slowly, freezing or not powering up, the closest thing to magic is the speed and quality of Geeks On-Site computer repair service. We at Geeks On-Site pride ourselves in providing the community of Ellicott City with computer and laptop repair that can always be counted on.
Why Geeks On-Site is the right Ellicott City, MD, pc repair company
At Geeks On-Site, we understand that you have grown to rely on your computer for daily tasks, such as communication, research, Web browsing and word processing. As a result, your computer contains a lot of important information, and computer repair has to be a priority. That's why we at Geeks On-Site are open seven days a week, from 8 a.m. to 10 p.m. In addition, we offer same-day, next-day and even emergency service, depending on how quickly you need your computer fixed. Just give us a call, and we'll send our tech professionals straight to your office or home to solve the problem - in person.
Our services include computer hardware repair and replacement, software upgrades and troubleshooting, virus removal, spyware removal, data backup and recovery, network configuration, wireless internet security, new computer setup and computer training classes for both individuals and groups. Our computer repair experts are well versed in both Macintosh and Windows, and can repair many types of hardware.
Who we are at Geeks On-Site
Geeks On-Site is a local computer repair company that services Washington, D.C. and the surrounding counties of Virginia and Maryland.
Ellicott City, MD - Computer Repair Local Service Area
Zipcodes in Ellicott City We Serve
For Home, Office, Residential, Commercial, Personal, Business, Professional, Local, Mobile & Onsite Computer Repair in Ellicott City MD
Geeks On-site offers the absolute best Ellicott City MD computer repair service in Ellicott City Maryland. We also offer home computer repair and commercial computer repair services.
Geeks On-Site is a Maryland Computer Repair company. Our offerings include: Virus Removal, Maryland Laptop Repair, Local, In Home, Laptop and Slow Computer Repair.

Common Tags: Computer, Repair, Home, Office, Local, Onsite, Mobile, Geek, Hardware, Business, Help, Personal, Professional, PC, Geeks, Fix, Installation, Specialists