Best Fort Washington Maryland MD Computer Repair
---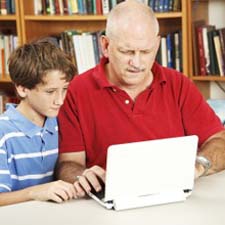 We at Geeks On-site specialize in computer repair service in Fort Washington, MD. We also offer commercial computer repair and residential computer repair services. Please call us to get a FREE PHONE CONSULTATION and ESTIMATE. You can reach us locally at (877) 433-5766.
For hundreds of years, Fort Washington served as a place of protection and support for the U.S. capital, its residents and Americans in general. At Geeks On-Site, we can't help but think of that famous fort often, too, because our business is also all about providing support and protection, but in a very different way.
If your desktop, laptop or tablet computer is freezing, running slowly or otherwise acting strangely, Geeks On-Site can help you fix your computer as soon as possible and protect and preserve your saved and personal information.
Geeks On-Site is the best Fort Washington, MD, pc repair company
Geeks On-Site is a local Fort Washington, Maryland, computer repair service that offers hardware repair and replacement, software troubleshooting, network security and configuration, virus and spyware removal, data backup and recovery, and new personal or office computer setup. Our expert technicians - or "Geeks" - are trained with multiple types of operating systems, such as Windows, Macintosh and Android. We can also repair and replace computer hardware from most major companies, such as Apple, Microsoft, Dell, HP and more.
Whether you need a cracked screen replaced, a presentation to be recovered or better wireless internet service, call us at Geeks On-Site today. You'll talk to a real person who will provide you with an over-the-phone consultation and estimate, and if need be, we'll send someone straight to your Fort Washington office or residence to solve the problem in person. We provide same-day, next-day and even emergency computer repair service - for those situations when computer repair just can't wait.
Who we are at Geeks On-Site
Geeks On-Site is a local computer repair company that services Washington, D.C. and its surrounding communities in Maryland and Virginia. Call us today!
Fort Washington, MD - Computer Repair Local Service Area
Zipcodes in Fort Washington We Serve
Fort Washington, MD 20744
Fort Washington, MD 20749
For Home, Office, Residential, Commercial, Personal, Business, Professional, Local, Mobile & Onsite Computer Repair in Fort Washington MD
Geeks On-site offers the absolute best Fort Washington MD computer repair service in Fort Washington Maryland. We also offer residential computer repair and commercial computer repair services.
Geeks On-Site is a Maryland Computer Repair company. Our offerings include: Virus Removal, Maryland Laptop Repair, Local, In Home, Laptop and Slow Computer Repair.

Common Tags: Computer, Repair, Home, Office, Local, Onsite, Mobile, Geek, Hardware, Business, Help, Personal, Professional, PC, Geeks, Fix, Installation, Specialists