Best Takoma Park Maryland MD Computer Repair
---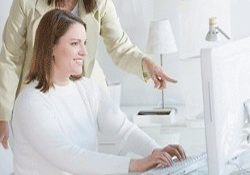 We at Geeks On-site specialize in computer repair service in Takoma Park, MD. We also offer commercial computer repair and residential computer repair services. Please call us to get a FREE PHONE CONSULTATION and ESTIMATE. You can reach us locally at (877) 433-5766.
When it comes to our computers, we rely on them for more than we realize. From accessing photographs, music and video, to communicating with loved ones and colleagues across the world, to their daily assistance in research, data management and other important tasks.
As a result, if your laptop falls, your software isn't running properly or your computer's wireless network keeps failing, it can really affect your work and personal life. That's why we at Geeks On-Site offer local computer repair to the residents and businesses of Takoma Park, Maryland.
Why Geeks On-Site is the right Takoma Park, MD, pc repair service
At Geeks On-Site, we pride ourselves on our fast, personalized and quality service. Rather than automated responses and long lines, we prefer to deal with our customers one-on-one, in person. Simply call us for a free over-the-phone consultation and estimate, and we will send one of our expert computer repair technicians straight to your office or home, to solve the problem in person and help you better understand what happened. We know that time is of the essence, so we offer same-day, next-day and even emergency service.
Our computer repair services include hardware repair and replacement, software troubleshooting, virus removal, spyware removal, data backup and recovery, network configuration, internet security, wireless accessory setup, new computer setup and computer training courses for both individuals and groups. In addition, our tech professionals are well-versed in both Macintosh and Microsoft operating systems, and have a vast knowledge of many types of computer hardware.
Who we are at Geeks On-Site
Geeks On-Site is a computer repair company that services Washington, D.C., Maryland and Virginia. We are dedicated to providing personalized service that is quick and of high quality.
Takoma Park, MD - Computer Repair Local Service Area
Zipcodes in Takoma Park We Serve
For Home, Office, Residential, Commercial, Personal, Business, Professional, Local, Mobile & Onsite Computer Repair in Takoma Park MD
Geeks On-site offers the absolute best Takoma Park MD computer repair service in Takoma Park Maryland. We also offer residential computer repair and commercial computer repair services.
Geeks On-Site is a Maryland Computer Repair company. Our offerings include: Virus Removal, Maryland Laptop Repair, Local, In Home, Laptop and Slow Computer Repair.

Common Tags: Computer, Repair, Home, Office, Local, Onsite, Mobile, Geek, Hardware, Business, Help, Personal, Professional, PC, Geeks, Fix, Installation, Specialists