Best District Heights Maryland MD Computer Repair
---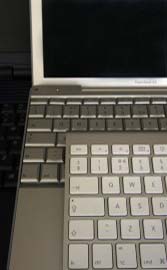 We at Geeks On-site specialize in computer repair service in District Heights, MD. We also offer commercial computer repair and residential computer repair services. Please call us to get a FREE PHONE CONSULTATION and ESTIMATE. You can reach us locally at (877) 433-5766.
Computers provide us with instant access to the tools we use for drafting communications, finding information and creating multimedia projects. As a result, we use them every day for both work and our personal lives. But, if they break, we can suffer from major setbacks in these aspects of our lives. For this reason, it's crucial to have a local computer repair company that you trust.
That's where we at Geeks On-Site come in. We offer local computer repair to the residents and businesses of District Heights, and pride ourselves on providing fast, efficient and quality computer and laptop repair.
Why Geeks On-Site is the best District Heights, MD, pc repair for you
At Geeks On-Site, we know that issues with computers happen at the most inconvenient of times, which is why we are open from 8 a.m. to 10 p.m., seven days a week. In addition, we offer same-day, next-day and even emergency computer repair, for that early morning presentation, midterm paper or important financial file that must be recovered.
But, we also know that diagnosing the issue yourself can be difficult, as computers are complex machines that seemingly have a mind of their own. For this reason, we want to make the experience as personalized as possible. Instead of waiting on hold for hours - as you very well could with larger companies - ou can call Geeks On-Site and speak to a computer repair professional directly. We'll go through the problem with you, step-by-step, and provide a free consultation and estimate of our services. Then, we'll send one of our computer repair technicians straight to your office or residence in District Heights.
Who we are at Geeks On-Site
At Geeks On-Site, we offer many types of computer repair services, such as hardware repair, software troubleshooting, data backup and recovery, network configuration, virus removal, new computer setup and computer training courses.
District Heights, MD - Computer Repair Local Service Area
Zipcodes in District Heights We Serve
District Heights, MD 20747
District Heights, MD 20753
For Home, Office, Residential, Commercial, Personal, Business, Professional, Local, Mobile & Onsite Computer Repair in District Heights MD
Geeks On-site offers the absolute best District Heights MD computer repair service in District Heights Maryland. We also offer residential computer repair and commercial computer repair services.
Geeks On-Site is a Maryland Computer Repair company. Our offerings include: Virus Removal, Maryland Laptop Repair, Local, In Home, Laptop and Slow Computer Repair.

Common Tags: Computer, Repair, Home, Office, Local, Onsite, Mobile, Geek, Hardware, Business, Help, Personal, Professional, PC, Geeks, Fix, Installation, Specialists