Best Beltsville Maryland MD Computer Repair
---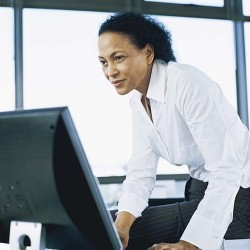 We at Geeks On-site specialize in computer repair service in Beltsville, MD. We also offer business computer repair and residential computer repair services. Please call us to get a FREE PHONE CONSULTATION and ESTIMATE. You can reach us locally at (877) 433-5766.
Whether you are a college student finishing the last edits on your research paper, an employee hard at work for an upcoming presentation or a new parent downloading pictures of your baby onto your laptop, computer problems can be devastating - and they always seem to happen at the worst possible time!
That's why we at Geeks On-Site are proud to offer local Beltsville, Maryland, computer repair. We know that you use your computers every day, and that important work-related, personal and financial information is often stored on these machines. For this reason, we are dedicated to providing the residents of Beltsville, Maryland, with fast and effective computer repair.
Why our Beltsville, Maryland, computer repair service is right for you
At Geeks On-Site, we know that computer and laptop repair is never a nine-to-five kind of job. That's why we are open seven days a week, from 8 a.m. to 10 p.m. Plus, when you're dealing with computer problems, the last thing you want is to speak to an automated machine and be put on hold for hours. But if you call us, we will walk you through the problem step-by-step, giving you a free over-the-phone consultation and estimate.
Then, we'll send our expert computer repair technicians straight to your front door, so that your questions and concerns can be addressed in person. We offer same-day, next-day and even emergency computer repair to our customers.
Who we are at Geeks On-Site
Geeks On-Site is a local computer repair company that services Washington, D.C., Virginia and Maryland. Our services include hardware repair, software troubleshooting, network configuration and security, virus removal, data recovery and computer training sessions.
Beltsville, MD - Computer Repair Local Service Area
Zipcodes in Beltsville We Serve
For Home, Office, Residential, Commercial, Personal, Business, Professional, Local, Mobile & Onsite Computer Repair in Beltsville MD
Geeks On-site offers the absolute best Beltsville MD computer repair service in Beltsville Maryland. We also offer residential computer repair and business computer repair services.
Geeks On-Site is a Maryland Computer Repair company. Our offerings include: Virus Removal, Maryland Laptop Repair, Local, In Home, Laptop and Slow Computer Repair.

Common Tags: Computer, Repair, Home, Office, Local, Onsite, Mobile, Geek, Hardware, Business, Help, Personal, Professional, PC, Geeks, Fix, Installation, Specialists