Best Gaithersburg Maryland MD Computer Repair
---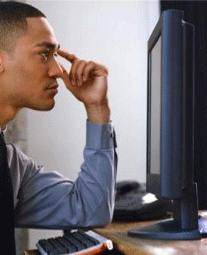 We at Geeks On-site specialize in computer repair service in Gaithersburg, MD. We also offer business computer repair and home computer repair services. Please call us to get a FREE PHONE CONSULTATION and ESTIMATE. You can reach us locally at (877) 433-5766.
Computers sure are helpful, but they can also be pretty difficult to understand. A desktop or laptop PC that is running slowly, for example, could need anything from a software update, to a faster network, to virus removal. That's why when something goes wrong with your computer, you want a local computer repair expert that will walk you through the problem and take your concerns seriously.
At Geeks On-Site, we are a locally-based Gaithersburg, Maryland, computer repair company that prides itself on offering the residents of Gaithersburg with personalized and efficient computer repair.
What our local Gaithersburg, MD, computer repair service offers you
We at Geeks On-Site consist of computer technicians who not only specialize in both Macintosh and Windows operating systems and various types of hardware models - we quite simply love computers and enjoy working with them. We can help you solve problems with your computer, such as network configuration, hardware repair and replacement, software issues, virus and spyware removal and even computer training courses (we offer both individual and group).
To use our service, just simply call us for a free over-the-phone consultation and estimate. Once we determine the problem, we'll send one of our technicians to your Gaithersburg office or residence to solve it in person. We offer same-day, next-day and emergency service.
Who we are at Geeks On-Site
Geeks On-Site is a local computer and laptop repair company that is committed to providing fast, quality service for the community of Gaithersburg, Maryland. We also serve the surrounding Montgomery Country, including Derwood, Montgomery Village, Rockville, Germantown and Olney.
In addition, we provide computer repair service to Washington D.C. and Virginia residents in select locations.
Gaithersburg, MD - Computer Repair Local Service Area
Zipcodes in Gaithersburg We Serve
For Home, Office, Residential, Commercial, Personal, Business, Professional, Local, Mobile & Onsite Computer Repair in Gaithersburg MD
Geeks On-site offers the absolute best Gaithersburg MD computer repair service in Gaithersburg Maryland. We also offer home computer repair and business computer repair services.
Geeks On-Site is a Maryland Computer Repair company. Our offerings include: Virus Removal, Maryland Laptop Repair, Local, In Home, Laptop and Slow Computer Repair.

Common Tags: Computer, Repair, Home, Office, Local, Onsite, Mobile, Geek, Hardware, Business, Help, Personal, Professional, PC, Geeks, Fix, Installation, Specialists