Best Upper Marlboro Maryland MD Computer Repair
---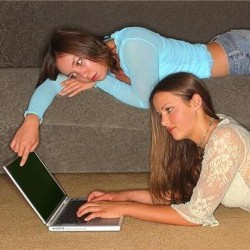 We at Geeks On-site specialize in computer repair service in Upper Marlboro, MD. We also offer commercial computer repair and home computer repair services. Please call us to get a FREE PHONE CONSULTATION and ESTIMATE. You can reach us locally at (877) 433-5766.
Whether for work or personal use (or even more likely, both), you use your computer so often that it contains a lot of important files and data that would take a lot of time and money to replace. As a result, it's important to be proactive about backing up your information, using secure networks and staying up-to-date with software and antivirus updates.
But, even then, things happen. And if your computer breaks, you need a computer repair company that you can rely on to be fast, effective and knowledgeable. At Geeks On-Site, we provide Upper Marlboro residents with that kind of computer service.
Geeks On-Site is the right Upper Marlboro, MD, computer repair service
At Geeks On-Site, we understand that if something happens to your computer, you need it fixed right away. That's why we are open seven days a week, from 8 a.m. to 10 p.m. Just simply call us for a free over-the-phone consultation and estimate, and we will send one of our computer repair experts straight to your Upper Marlboro office or residence. We know that time is of the essence, which is why we offer same-day, next-day and even emergency service - for that 9 a.m. deadline or overdue assignment.
Who we are at Geeks On-Site
Geeks On-Site is a local computer repair company that services Washington, D.C., Virginia and Maryland, including Upper Marlboro and the surrounding Prince George's County.
Our services include hardware replacement and repair, virus removal, spyware removal, software troubleshooting, network configuration, new computer setup, data backup and recovery and introductory computer training courses for individuals and groups.
Upper Marlboro, MD - Computer Repair Local Service Area
Zipcodes in Upper Marlboro We Serve
For Home, Office, Residential, Commercial, Personal, Business, Professional, Local, Mobile & Onsite Computer Repair in Upper Marlboro MD
Geeks On-site offers the absolute best Upper Marlboro MD computer repair service in Upper Marlboro Maryland. We also offer home computer repair and commercial computer repair services.
Geeks On-Site is a Maryland Computer Repair company. Our offerings include: Virus Removal, Maryland Laptop Repair, Local, In Home, Laptop and Slow Computer Repair.

Common Tags: Computer, Repair, Home, Office, Local, Onsite, Mobile, Geek, Hardware, Business, Help, Personal, Professional, PC, Geeks, Fix, Installation, Specialists