Best Alexandria Virginia VA Computer Repair
---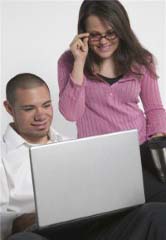 We at Geeks On-site specialize in computer repair service in Alexandria, VA. We also offer business computer repair and residential computer repair services. Please call us to get a FREE PHONE CONSULTATION and ESTIMATE. You can reach us locally at (877) 433-5766.
Whether you have made the grave mistake of spilling coffee on your computer's keyboard, your office's network isn't responding or you think your laptop has a virus, you need a professional computer repair service - fast.
That's where we come in: at Geeks On-Site, we are proud to provide computer repair service to all of Alexandria, Virginia's residents and businesses. As a business that puts servicing its community first, we at Geeks On-Site pride ourselves on our fast, personalized and effective computer repair.
Why Geeks On-Site is the right computer repair service for you
If something happens to your computer, it's understandable that you will be frustrated, upset and eager to get it fixed as soon as possible. That's why we at Geeks On-Site make it a priority to keep our service catered to your immediate needs. We offer same-day, next-day and even emergency computer repair service. Plus, we come to you - we send our computer repair professionals straight to your front door or office to solve the problem in person. Just simply call us for a free over-the-phone consultation and estimate, ane we will send someone out right away.
Our services include hardware replacement and repair, software troubleshooting, network configuration, wireless setup and security, virus and spyware removal, new computer setup, data backup and recovery and introductory training courses for individuals and groups.
Who we are at Geeks On-Site
Geeks On-Site is a local computer repair company that services Washington, D.C., Maryland and Virginia. We offer quick, quality and custom computer repair to all Alexandria residents, because we know more than most just how important computers are to all of us.
Alexandria, VA - Computer Repair Local Service Area
Zipcodes in Alexandria We Serve
For Home, Office, Residential, Commercial, Personal, Business, Professional, Local, Mobile & Onsite Computer Repair in Alexandria VA
Geeks On-site offers the absolute best Alexandria VA computer repair service in Alexandria Virginia. We also offer residential computer repair and business computer repair services.
Geeks On-Site is a Maryland Computer Repair company. Our offerings include: Virus Removal, Maryland Laptop Repair, Local, In Home, Laptop and Slow Computer Repair.

Common Tags: Computer, Repair, Home, Office, Local, Onsite, Mobile, Geek, Hardware, Business, Help, Personal, Professional, PC, Geeks, Fix, Installation, Specialists