Best Bethesda Maryland MD Computer Repair
---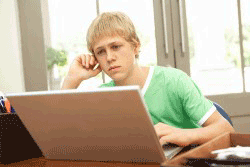 We at Geeks On-site specialize in computer repair service in Bethesda, MD. We also offer commercial computer repair and residential computer repair services. Please call us to get a FREE PHONE CONSULTATION and ESTIMATE. You can reach us locally at (877) 433-5766.
Computers have come to be a huge part of our lives. We use them for work, leisure, communication and more, and if something happens and you are suddenly in need of computer repair, you tend to realize quickly just how much you have come to rely on technology in your everyday life.
At Geeks On-Site, we understand how important your computer is to you, which is why we are dedicated to offering fast and effective computer repair service to the residents of Bethesda, Maryland.
Why our local Bethesda, MD, computer repair service is right for you
Your computer could break at any time - at the office, in a cafe on Bethesda Row or even in your living room on a weekend afternoon. For this reason, we at Geeks On-Site realize that computer repair can't simply be a regular nine-to-five service - we need to be available to help you every day of the week. So, we are open seven days a week, from 8 a.m. to 10 p.m.
In addition, we know that computer problems can be tricky. Sometimes, a slow computer could need anything from network configuration, to virus removal, to a software update. That's why we offer a free over-the-phone consultation and estimates, and following that, we'll come to you. Our computer repair professionals will come straight to your home or office and fix the problem, in person. We proudly offer same-day and next-day service, and we can even provide emergency service for those situations that just can't wait - such as a deadline for a paper or presentation.
Who we are at Geeks On-Site
Geeks On-Site is a local Maryland computer repair service. Our highly-trained staff are experts with both PC and Macintosh computers, and can service every type of computer from desktops, to laptops and tablets. Call us for local Bethesda computer repair service today.
Bethesda, MD - Computer Repair Local Service Area
Zipcodes in Bethesda We Serve
For Home, Office, Residential, Commercial, Personal, Business, Professional, Local, Mobile & Onsite Computer Repair in Bethesda MD
Geeks On-site offers the absolute best Bethesda MD computer repair service in Bethesda Maryland. We also offer residential computer repair and commercial computer repair services.
Geeks On-Site is a Maryland Computer Repair company. Our offerings include: Virus Removal, Maryland Laptop Repair, Local, In Home, Laptop and Slow Computer Repair.

Common Tags: Computer, Repair, Home, Office, Local, Onsite, Mobile, Geek, Hardware, Business, Help, Personal, Professional, PC, Geeks, Fix, Installation, Specialists