Best Lanham Maryland MD Computer Repair
---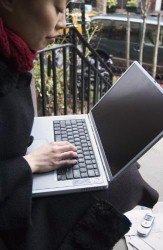 We at Geeks On-site specialize in computer repair service in Lanham, MD. We also offer commercial computer repair and residential computer repair services. Please call us to get a FREE PHONE CONSULTATION and ESTIMATE. You can reach us locally at (877) 433-5766.
While relatively small in size, Lanham, Maryland, is a hub for state residents. With three colleges in its borders - Washington Bible College, Equip Institute and Capital Bible Seminary - an Amtrak station and a Washington Metro terminal, the town is full of busy people who rely on their computers to complete essential daily communications whether for work, school or their social life.
Still, while many residents have an established routine, they may not have a protocol for dealing with computer issues when they strike. In the panic that ensues, Lanham, Maryland, residents may want to take a deep breath and remember that they can count on the professionals at Geeks On-Site to offer fast, effective service that can get their computer up and running.
Relying on Geeks On-Site's deep local roots
At Geeks On-Site, we've been serving Prince George's County for years. As a result, when residents living in one of its towns experience a situation where they need fast virus removal or a cosmetic repair that can get their computer in working order, they can rest assured that our experts will be able to navigate their way to your home or office without prolonging the problem.
Any time, any computer, Geeks On-Site is there
Our emergency service is designed to best fit the busy lives of Lanham, Maryland, residents. By offering this kind of quick expert service, computer owners - whether they're experiencing problems on a Dell desktop, new Macbook or Gateway PC - can ensure their computer can be fixed with minimal inconvenience to them.
Who we are at Geeks On-Site
At Geeks On-Site, we're dedicated to providing a wide range of services to Lanham, Maryland, residents, including everything from new computer set up to advanced services such as hardware replacement.
Lanham, MD - Computer Repair Local Service Area
Zipcodes in Lanham We Serve
For Home, Office, Residential, Commercial, Personal, Business, Professional, Local, Mobile & Onsite Computer Repair in Lanham MD
Geeks On-site offers the absolute best Lanham MD computer repair service in Lanham Maryland. We also offer residential computer repair and commercial computer repair services.
Geeks On-Site is a Maryland Computer Repair company. Our offerings include: Virus Removal, Maryland Laptop Repair, Local, In Home, Laptop and Slow Computer Repair.

Common Tags: Computer, Repair, Home, Office, Local, Onsite, Mobile, Geek, Hardware, Business, Help, Personal, Professional, PC, Geeks, Fix, Installation, Specialists