Best Virginia VA Computer Repair Services
---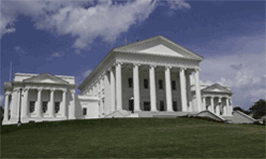 We at Geeks On-site specialize in Virginia computer repair service in Virginia VA. We also offer in home computer repair and in office computer repair services. Please call us to get a FREE PHONE CONSULTATION and ESTIMATE.
These days, nearly all Americans rely heavily on their computers for writing, research, correspondence, paying bills and even social interaction. That's why when your computer crashes unexpectedly, we at Geeks On-Site understand that it's a serious, high-stress situation that needs to be addressed as soon as possible.
The advantages of local Virginia computer repair
Maybe you're a student at George Mason University, and your computer's in desperate need of virus removal - smack dab in the middle of finals week. Or, maybe you're working from home at the Grape + Bean coffee shop in Alexandria, and your computer crashes unexpectedly. Even if it's a Saturday afternoon, and your home desktop - which holds all your personal files - won't turn on. Geeks On-Site services all of Virginia's Fairfax County, and is available for personalized, one-on-one service seven days a week, from 8 a.m. to 10 p.m.
Our VA computer repair service won't let you down
From step-by-step phone consultations with a patient and knowledgeable staff to at-home visits from technicians that can diagnose and fix the problem in person, Geeks On-Site is committed to providing its customers with the highest degree of service possible. We understand the urgency and severity of your computer issues, and that's why we have same-day service, next-day service and even emergency service options, as well.
Why choose Geeks On-Site?
As a regionally-focused company, we at Geeks On-Site have narrowed our focus so that we can provide the fastest and most in-depth service possible. But, we hire a crew of specialists whose computer prowess ranges from simple computer repair techniques to virus and spyware removal services. Our staff is well versed in both PC and Mac repair, as well, and above all, we provide you with a computer repair service that treats you like a person - so you can leave the machines to us.
Geeks On-site services all brands of computers

Virginia Computer Repair Local Service Areas


For Home, Office, Personal, Business, Professional, Local, Mobile & Onsite Virginia Computer Repair VA
It is important that our computers always work and respond quickly. As much as we all try not to be a slave to our technology, computers really are essential. Geeks On-site computer repair can ensure your computers are always working perfectly and well optimized. We can help with simple tweaks, full system upgrades, networking, training, security, etc.
Our computer repair services include: Home Computer Repair, Office Computer Repair, Local Computer Repair, Onsite Computer Repair, Geek Computer Repair, Computer Hardware Repair, Mobile Computer Repair, Business Computer Repair, Computer Repair Help, Personal Computer Repair, Professional Computer Repair, PC Repair, Computer Help, Computer Geeks, Computer Installation, Computer Fixes, Geek Repair all by Computer Repair Specialists.
Geeks On-site offers the absolute best Virginia
computer repair service
in Virginia VA. We also offer
in office computer repair
and
in home computer repair services
.
Geeks On-Site is a Maryland Computer Repair company. Our offerings include: Virus Removal, Maryland Laptop Repair, Local, In Home, Laptop and Slow Computer Repair.

Common Tags: Computer, Repair, Home, Office, Local, Onsite, Mobile, Geek, Hardware, Business, Help, Personal, Professional, PC, Geeks, Fix, Installation, Specialists