Best Virginia VA Wireless Networks Services
---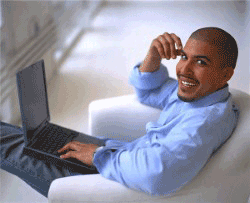 We at Geeks On-site specialize in Virginia wireless networks service in Virginia VA. We also offer in home wireless networks and in office wireless networks services. Please call us to get a FREE PHONE CONSULTATION and ESTIMATE.
It's always exciting to move to a new home or office, but one of the most trying tasks can be setting up your network configuration. Between the software, the wires and the router, it can certainly be a complicated process. Unfortunately, if you don't set up your in-home wireless networks or in-office wireless networks correctly, you can risk having slow or even insecure internet access.
Why a local VA computer repair service is right for you
At Geeks On-Site, we pride ourselves on being a local business that is available to you whenever you need us. Being at home or in a new work environment without internet is definitely an inconvenience, and in many instances, not having internet access can prevent you from accomplishing your necessary daily tasks. So, we will come to your Virginia residence or office and set up your internet access for you - correctly, securely and quickly.
Our computer repair service provides wireless networks service such as home and office network set up, local wireless network configuration, mobile wireless networking and network security and troubleshooting. In addition, we can configure wireless printers, scanners and other business network issues.
Who we are at Geeks On-Site
Geeks On-Site is a local Virginia computer repair service that offers software and hardware repair, virus removal, network configuration and other computer and laptop services. We are open seven days a week, from 8 a.m. to 10 p.m.
If you're having trouble with your internet access or other technical issues, simply give us a call for a free over-the-phone consultation, and we will come to you to solve the problem in person. We offer same day and next day service, and in the event that you need your computer to work as soon as possible, we also offer emergency service.
Geeks On-site services all brands of computers

Virginia Wireless Networks Local Service Areas


Mc Lean, VA


Fairfax County



Herndon, VA


Fairfax County



Fairfax, VA


Fairfax County



Centreville, VA


Fairfax County

Burke, VA


Fairfax County



Great Falls, VA


Fairfax County



Alexandria, VA


Alexandria City County



Vienna, VA


Fairfax County

Falls Church, VA


Falls Church City County



Chantilly, VA


Fairfax County



Arlington, VA


Arlington County



Springfield, VA


Fairfax County
For Home, Office, Personal, Business, Professional, Local, Mobile & Onsite Virginia Wireless Networks VA
We can troubleshoot your existing wireless network or help you setup a totally new one. Also we can help you add devices to your existing wireless network. Sometimes the problem just lies with one device like a desktop, laptop, or gaming console; we can isolate the issue and get you back on the internet. We do stock wireless routers and adapters with us in case we need to replace one.
Our wireless networks services include: Home Wireless Network, Office Wireless Network, Local Wireless Network, Onsite Wireless Networks, Mobile Wireless Network, Business Wireless Networks, Wifi Wireless Network, Setup Wireless Networks, Add Wireless Network Printer, Add Wireless Network Scanner, Wireless Network Security, Wireless Network Router Setup, Wireless Network Switch Configuration, Geek Wireless Network all by Wireless Network Specialists.
Geeks On-site offers the absolute best Virginia
wireless networks service
in Virginia VA. We also offer
in office wireless networks
and
in home wireless networks services
.
Geeks On-Site is a Maryland Computer Repair company. Our offerings include: Virus Removal, Maryland Laptop Repair, Local, In Home, Laptop and Slow Computer Repair.

Common Tags: Wireless, Network, Setup, Wifi, Add, Remove, Device, Networks, Adapter, Printer, Scanner, All in one, Security, Router, Switch, Hub