Best NEC Computer Repair Services
---
For Home, Office, Personal, Business, Professional, Local, Mobile & Onsite NEC Computer Repair Services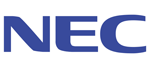 We at Geeks On-site specialize in
NEC Computer Repair
. We offer
in home nec computer repair
and
in office nec computer repair services
. Please call us to get a FREE PHONE CONSULTATION and ESTIMATE.
Nippon Electric Company, NEC, was established by Kunihiko Iwadare in association with the U.S. firm Western Electric Company, presently Alcatel-Lucent, in 1899. The basic aim of the new company, expressed in the slogan "Better Products, Better Service," was to carry out the promise to provide its customers with world-class products and dependable follow-up service, customer satisfaction. World and domestic firsts in technology and research development, made possible by managerial innovation and backed by establishment, improvement and reform of its various personnel systems, as well as the early mounting of environmental projects, make it possible to say that NEC's history has been marked by constant innovation for more than a hundred years. NEC is empowered by the DNA of innovation.
Geeks On-site is your ultimate NEC Computer Repair resource and we look forward to helping you with any and all of your NEC products.
Why Geeks On-site Computer Repair?
Thousands of Happy Customers

Been in Business 5+ Years

Expert Phone Consultants

Locally Owned and Operated


Same Day Computer Repair

Evening & Weekend Hours

We Come Directly To You

Computer Repair Tip
How do I know if I have a virus or spyware? There is a free online scanner available to check if you have any virus or spyware on your PC:
Trend Micro HouseCall
Recommended Download
Free Online Antivirus, Spyware, and Malware Scanners. Stay Protected!
ESET NOD32
,
Trend Micro
,
Kaspersky
,
Bit Defender
,
Panda
,
McAfee
,
F-secure
Geeks On-site offers the absolute best
NEC Computer Repair service
. We also offer
in office nec computer repair
and
in home nec computer repair services
.
Geeks On-Site is a Maryland Computer Repair company. Our offerings include: Virus Removal, Maryland Laptop Repair, Local, In Home, Laptop and Slow Computer Repair.

Common Tags: NEC,