Best Virginia VA Apple MAC Repair Services
---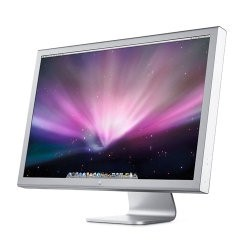 We at Geeks On-site specialize in Virginia apple mac repair service in Virginia VA. We also offer in home apple mac repair and in office apple mac repair services. Please call us to get a FREE PHONE CONSULTATION and ESTIMATE.
For many years, Apple held the minority share of the market with its personal computers. But, thanks in large part to its innovative designs for razor-thin laptops like the MacBook Air, smartphones like the iPhone and reinvention of the tablet computer with the iPad, the popularity of Apple is growing every day.
If you have an Apple computer or laptop, you have probably invested a lot of money, data and personal information into it. As a result, if something happens to your computer, you need computer repair that's fast, effective and makes your problem a number one priority. In other words, you need Geeks On-Site for your Virginia Apple Mac repair service.
Why our VA Apple Mac repair service is right for you?
At Geeks On-Site, we offer local computer repair to Virginia's Fairfax County, Arlington County, Alexandria City County and Falls Church City County. We work hard to make sure that our computer and laptop repair company provides the best service possible to our local communities.
For this reason, Geeks On-Site is open seven days a week, from 8 a.m. to 10 p.m. Just call us for an over-the-phone consultation and estimate, and we will send one of our skilled technicians straight to your office or residence. We offer same-day, next-day and emergency service, because we know that your computer is important to you.
Who we are at Geeks On-Site?
Geeks On-Site is a local computer repair company that offers hardware repair and replacement, software troubleshooting, virus and spyware removal, wireless network configuration, data backup and recovery, and individual and group computer training sessions. In addition to Apple products, we also service all types of PCs and Microsoft operating systems.
Geeks On-site services all brands of computers

Virginia Apple MAC Repair Local Service Areas


Fairfax, VA
Fairfax County



Herndon, VA


Fairfax County



Chantilly, VA


Fairfax County



Burke, VA


Fairfax County

Great Falls, VA


Fairfax County



Centreville, VA


Fairfax County



Arlington, VA


Arlington County



Mc Lean, VA


Fairfax County
For Home, Office, Personal, Business, Professional, Local, Mobile & Onsite Virginia Apple MAC Repair VA
Apple has a strong reputation for manufacturing sturdy computers that stand the test of time. Even so, Macs are like any other machine, and eventually the time may come when users require Mac repair.
Hardware issues can be particularly difficult to diagnose and remedy. Most everyday users simply aren't equipped with the technical expertise and savvy to go "under the hood" on their computer and perform serious Mac repair. For that reason, it's important consumers put their trust in a dedicated Mac repair specialist that has the tools and know-how to fix their hardware problems.
Users can typically recognize when their computer is plagued by hardware or software problems when looking for certain clues. If their Mac won't start up or makes strange noises during operation, it may be indicative of a hardware problem. Similarly, this may be the case if issues with certain applications or programs aren't fixed by common software troubleshooting strategies.
Other clues can be more obvious. If users have dropped their Mac laptop and it no longer starts, that's a pretty good indication that there's a hardware problem. The same may hold true if their disk drive refuses to eject a DVD or CD, or if they are experiencing problems related to memory, the hard drive or external drives. An LCD light may need to be replaced, a screen repaired, or a keyboard serviced. Regardless of the situation, users may find they're not quite capable of taking care of a serious hardware situation.
Even the most puzzling hardware problem may be solvable under the right circumstances, but consumers need to make sure they're consulting the most qualified professionals for Mac repair. Taking apart a Mac desktop or laptop can reveal a host of complex technical challenges for the inexperienced, so users should turn to expert Mac repair specialists whatever the issue.
We also service apple macintosh computers and laptops. Including iMacs, iBooks, macbooks, mac minis, and all other types of apple macintosh computers. We can help you with software and hardware issues including operating system install, operating system upgrades, macs that don't boot up, macs that require lcd replacement, etc.
Our apple mac repair services include: Home Apple Mac Repair, Office Apple Mac Repair, Local Apple Mac Repair, Onsite Apple Mac Repair, Apple Mac Hardware Repair, Apple Mac Software Repair, Mobile Apple Mac Repair, Business Apple Mac Repair, Apple Mac Repair Help, Professional Apple Mac Repair, Apple Mac Help, Apple Mac Installation, Apple Mac Fixes, Apple Macintosh Repair, Apple Mac OS X Repair, Apple iMac Repair, Apple Macbook Repair, Geek Repair by Apple Mac Repair Specialists.
Geeks On-site offers the absolute best Virginia
apple mac repair service
in Virginia VA. We also offer
in office apple mac repair
and
in home apple mac repair services
.
Geeks On-Site is a Maryland Computer Repair company. Our offerings include: Virus Removal, Maryland Laptop Repair, Local, In Home, Laptop and Slow Computer Repair.

Common Tags: Apple, MAC, Macintosh, Computer, Desktop, Laptop, Macbook, iMac, Mac Mini, Repair, Fix, Optimize, Notebook, Hardware, Software, Local, Professional, In Home, In Office, Business, Mobile, Onsite, Troubleshooting