Best Sony Computer Repair Services
---
For Home, Office, Personal, Business, Professional, Local, Mobile & Onsite Sony Computer Repair Services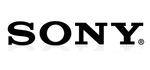 We at Geeks On-site specialize in
Sony Computer Repair
. We offer
in home sony computer repair
and
in office sony computer repair services
. Please call us to get a FREE PHONE CONSULTATION and ESTIMATE.
Sony is a Japanese multinational conglomerate corporation headquartered in Minato, Tokyo, Japan and the world's fifth largest media conglomerate. Sony is one of the leading manufacturers of electronics, products for the consumer and professional markets; including audio, video, communications, and information technology products. They have been developing PCs, Laptops, Netbooks, Desktops, and other computer peripherals for years.
Geeks On-site is your ultimate Sony Computer Repair resource and we look forward to helping you with any and all of your Sony products.
What are you waiting for? Just give us a call and describe your problem!
I promise we won't bite! Geeks On-site could get your computer back up and running PERFECTLY today.
Computer Repair Tip
Comcast and many other Internet service providers include free protection software. Call your Internet service provider and find out how to get it.
Recommended Download
Free Securtiy Software including free anti spybot and free super anti spyware Protection, Make sure your computer is secure.
Ad-Aware
,
Spybot
,
Super Anti Spyware
Geeks On-site offers the absolute best
Sony Computer Repair service
. We also offer
in office sony computer repair
and
in home sony computer repair services
.
Geeks On-Site is a Maryland Computer Repair company. Our offerings include: Virus Removal, Maryland Laptop Repair, Local, In Home, Laptop and Slow Computer Repair.

Common Tags: Sony,