Best Alienware Computer Repair Services
---
For Home, Office, Personal, Business, Professional, Local, Mobile & Onsite Alienware Computer Repair Services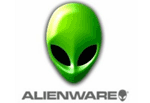 We at Geeks On-site specialize in
Alienware Computer Repair
. We offer
in home alienware computer repair
and
in office alienware computer repair services
. Please call us to get a FREE PHONE CONSULTATION and ESTIMATE.
Known for its distinctive lighting and futuristic aesthetic, Alienware is an American computer hardware company that became a subsidiary of Dell in 2006. Alienware desktops and laptops are built with hardware that is able to support high-performance gaming, as well as graphically intense applications such as simulation, audio editing and video editing. Alienware also produces such computer accessories such as specialty headsets, computer mice, monitors and keyboards.
If you have an Alienware computer, laptop or other accessory that isn't working properly, you might be hesitant to contact a local computer repair center. But, at Geeks On-Site, our tech professionals are very well-versed in Alienware hardware and setup.
Why choose our local Alienware computer repair?
At Geeks On-Site, not only do we specialize in Alienware computer repair, but we also pride ourselves on the fast and efficient service we provide for our customers. We are open seven days a week from 8 a.m. to 10 p.m., because we know that a computer can break at any time, and when it happens, you need someone right away. Just simply call us for an free over-the-phone consultation and estimate. And if we can't diagnose the issue right away, we'll send one of our professionals straight to your front door - we offer-same day and next-day service, as well as emergency service for those situations that just can't wait.
Who we are at Geeks On-Site
Geeks On-Site is a local computer and laptop repair company that services Washington D.C., as well as several surrounding counties in Maryland and Virginia.
In addition to hardware repair, we at Geeks On-Site offer software updates and troubleshooting, virus and spyware removal, network configuration, individual and group computer training and other computer repair services.
Geeks On-site is your ultimate Alienware Computer Repair resource and we look forward to helping you with any and all of your Alienware products.
What are you waiting for? Just give us a call and describe your problem!
I promise we won't bite! Geeks On-site could get your computer back up and running PERFECTLY today.
Computer Repair Tip
How can I get rid of pop-up adverts? To stop adverts opening in new windows you need a pop-up blocker. Both Internet Explorer and Firefox have built-in pop-up blockers.
Recommended Download
Free Internet Browser, Alternate Internet Browser with advanced features.
Firefox
,
Google Chrome
Geeks On-site offers the absolute best
Alienware Computer Repair service
. We also offer
in office alienware computer repair
and
in home alienware computer repair services
.
Geeks On-Site is a Maryland Computer Repair company. Our offerings include: Virus Removal, Maryland Laptop Repair, Local, In Home, Laptop and Slow Computer Repair.

Common Tags: Alienware,