Best Compaq Computer Repair Services
---
For Home, Office, Personal, Business, Professional, Local, Mobile & Onsite Compaq Computer Repair Services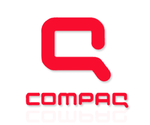 We at Geeks On-site specialize in
Compaq Computer Repair
. We offer
in home compaq computer repair
and
in office compaq computer repair services
. Please call us to get a FREE PHONE CONSULTATION and ESTIMATE.
Compaq, was once the largest supplier of personal computing systems in the world and was founded in 1982. Twenty years later, Hewlett Packard (HP) acquired Compaq and created an even larger technology juggernaut. The name "COMPAQ" was derived from the first few letters of each of the following words: "Compatability and Quality." In the early days Compaq produced some of the very first IBM PC compatible computers. They have since manufactured desktops, laptops, monitors, personal digital assistants, printers, LCDs, etc.
Geeks On-site is your ultimate Compaq Computer Repair resource and we look forward to helping you with any and all of your Compaq products.
What are you waiting for? Just give us a call and describe your problem!
I promise we won't bite! Geeks On-site could get your computer back up and running PERFECTLY today.
Computer Repair Tip
If you are having trouble with Internet Explorer, try using Firefox, it is normally less prone to infections. There is a link on our
Geeks On-site Downloads
page.
Recommended Download
Free Windows Vista Service Packs including Service Pack 1 and 2, latest updates in one download.
Service Pack 1
,
Service Pack 2
Geeks On-site offers the absolute best
Compaq Computer Repair service
. We also offer
in office compaq computer repair
and
in home compaq computer repair services
.
Geeks On-Site is a Maryland Computer Repair company. Our offerings include: Virus Removal, Maryland Laptop Repair, Local, In Home, Laptop and Slow Computer Repair.

Common Tags: Compaq,