Best eMachines Computer Repair Services
---
For Home, Office, Personal, Business, Professional, Local, Mobile & Onsite eMachines Computer Repair Services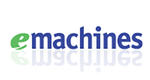 We at Geeks On-site specialize in
eMachines Computer Repair
. We offer
in home emachines computer repair
and
in office emachines computer repair services
. Please call us to get a FREE PHONE CONSULTATION and ESTIMATE.
eMachines is one of the most successful computer brands in the industry. In fact, they've sold more than five million PCs to a new generation of enthusiastic computer users since 1998. The eMachines philosophy is simple: Build affordable, no-compromise PCs delivering incredible value and performance. Great products. Exceptional customer service. A solid financial foundation. And a growing network of leading resellers. eMachines was the second-largest vendor of desktop PCs sold through U.S. retailers.
Geeks On-site is your ultimate eMachines Computer Repair resource and we look forward to helping you with any and all of your eMachines products.
When are we available and how soon?
We are available 7 days a week between 8am-10pm. Geeks On-site does offer emergency service as well. The BEST part is we can normally setup an appt for Computer Repair the Same Day or Next Day!
Computer Repair Tip
How can I keep my PC safe online? Update Windows regularly by visiting the Microsoft Update website, link provided on our
Geeks On-site Downloads
page.
Recommended Download
Free Windows Vista Service Packs including Service Pack 1 and 2, latest updates in one download.
Service Pack 1
,
Service Pack 2
Geeks On-site offers the absolute best
eMachines Computer Repair service
. We also offer
in office emachines computer repair
and
in home emachines computer repair services
.
Geeks On-Site is a Maryland Computer Repair company. Our offerings include: Virus Removal, Maryland Laptop Repair, Local, In Home, Laptop and Slow Computer Repair.

Common Tags: eMachines,