Best eMachines Computer Repair Services
---
For Home, Office, Personal, Business, Professional, Local, Mobile & Onsite eMachines Computer Repair Services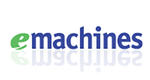 We at Geeks On-site specialize in
eMachines Computer Repair
. We offer
in home emachines computer repair
and
in office emachines computer repair services
. Please call us to get a FREE PHONE CONSULTATION and ESTIMATE.
eMachines is one of the most successful computer brands in the industry. In fact, they've sold more than five million PCs to a new generation of enthusiastic computer users since 1998. The eMachines philosophy is simple: Build affordable, no-compromise PCs delivering incredible value and performance. Great products. Exceptional customer service. A solid financial foundation. And a growing network of leading resellers. eMachines was the second-largest vendor of desktop PCs sold through U.S. retailers.
Geeks On-site is your ultimate eMachines Computer Repair resource and we look forward to helping you with any and all of your eMachines products.
Why Geeks On-site Computer Repair?
Thousands of Happy Customers

Been in Business 5+ Years

Expert Phone Consultants

Locally Owned and Operated


Same Day Computer Repair

Evening & Weekend Hours

We Come Directly To You

Computer Repair Tip
How do I know if I have a virus or spyware? There is a free online scanner available to check if you have any virus or spyware on your PC:
Trend Micro HouseCall
Recommended Download
Free Firewall, blocks hackers from infiltrating your home PC.
ZoneAlarm
Geeks On-site offers the absolute best
eMachines Computer Repair service
. We also offer
in office emachines computer repair
and
in home emachines computer repair services
.
Geeks On-Site is a Maryland Computer Repair company. Our offerings include: Virus Removal, Maryland Laptop Repair, Local, In Home, Laptop and Slow Computer Repair.

Common Tags: eMachines,