Best MSI Computer Repair Services
---
For Home, Office, Personal, Business, Professional, Local, Mobile & Onsite MSI Computer Repair Services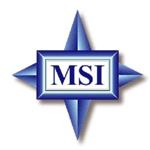 We at Geeks On-site specialize in
MSI Computer Repair
. We offer
in home msi computer repair
and
in office msi computer repair services
. Please call us to get a FREE PHONE CONSULTATION and ESTIMATE.
MSI, a company that designs and manufactures the hardware for desktops, laptops, tablets and other computer accessories, has been around since 1986. In particular, the brand is known for its mainboard and graphics card designs, which are used by more than 100,000 million customers worldwide.
MSI products are used in many types of PC computers and related accessories, and we are proud to note that our Geeks On-Site computer repair professionals are well trained and familiar with MSI hardware design, and can repair and replace many types of hardware issues.
Why our local computer and laptop repair service is right for you?
At Geeks On-Site we are proud to offer fast, quality and in-person computer repair to residents of Washington, D.C, Maryland and Virginia. We understand that if your computer breaks, many of the tasks you rely on for your daily life are not only impacted, they may not be able to be completed. That's why we offer same-day, next-day and even emergency service to each of our customers, seven days a week. Just simply call us at any time between 8 a.m. and 10 p.m., and we will send one of our trained experts straight to your office or residence.
In addition to hardware repair, we at Geeks On-Site offer software upgrades and troubleshooting, data backup and recovery, virus removal, network configuration, computer setup and even individual or group training sessions.
Who we are at Geeks On-Site
Geeks On-Site is a locally-based computer repair company that specializes in quality service that above all else, is face-to-face. When your computer breaks, we are here for you help you understand and solve the problem, in person.
Geeks On-Site offers Washington, D.C. computer repair, Virginia computer repair and Maryland computer repair.
Geeks On-site is your ultimate MSI Computer Repair resource and we look forward to helping you with any and all of your MSI products.
What are you waiting for? Just give us a call and describe your problem!
I promise we won't bite! Geeks On-site could get your computer back up and running PERFECTLY today.
Computer Repair Tip
How can I get rid of pop-up adverts? To stop adverts opening in new windows you need a pop-up blocker. Both Internet Explorer and Firefox have built-in pop-up blockers.
Recommended Download
Free Windows XP Service Packs including Service Pack 3, latest updates in one download.
Service Pack 3
Geeks On-site offers the absolute best
MSI Computer Repair service
. We also offer
in office msi computer repair
and
in home msi computer repair services
.
Geeks On-Site is a Maryland Computer Repair company. Our offerings include: Virus Removal, Maryland Laptop Repair, Local, In Home, Laptop and Slow Computer Repair.

Common Tags: MSI,