Best Gateway Computer Repair Services
---
For Home, Office, Personal, Business, Professional, Local, Mobile & Onsite Gateway Computer Repair Services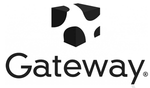 We at Geeks On-site specialize in
Gateway Computer Repair
. We offer
in home gateway computer repair
and
in office gateway computer repair services
. Please call us to get a FREE PHONE CONSULTATION and ESTIMATE.
Gateway is a computer hardware company headquartered in Irvine, California, USA which designs, manufactures, supports, and markets a wide range of personal computers, computer monitors, laptops, notebooks, netbooks, servers, and computer accessories. It became a well-known brand in 1991 when it started shipping its computer hardware in cow-spotted boxes and for its creative advertising in Computer Shopper and other magazines. On October 16, 2007, Acer Inc. completed its acquisition of Gateway.
Geeks On-site is your ultimate Gateway Computer Repair resource and we look forward to helping you with any and all of your Gateway products.
Why Geeks On-site Computer Repair?
Thousands of Happy Customers

Been in Business 5+ Years

Expert Phone Consultants

Locally Owned and Operated


Same Day Computer Repair

Evening & Weekend Hours

We Come Directly To You

Computer Repair Tip
Comcast and many other Internet service providers include free protection software. Call your Internet service provider and find out how to get it.
Recommended Download
Free Remote Access Software, access your computer from anywhere.
Log Me In
Geeks On-site offers the absolute best
Gateway Computer Repair service
. We also offer
in office gateway computer repair
and
in home gateway computer repair services
.
Geeks On-Site is a Maryland Computer Repair company. Our offerings include: Virus Removal, Maryland Laptop Repair, Local, In Home, Laptop and Slow Computer Repair.

Common Tags: Gateway,