Best Washington DC Computer Repair Services
---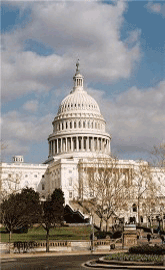 We at Geeks On-site specialize in Washington computer repair service in Washington DC. We also offer in home computer repair and in office computer repair services. Please call us to get a FREE PHONE CONSULTATION and ESTIMATE.
With so many of us dependent on our computers for work, entertainment and school, it's understandable that even the smallest hiccup in performance or service results in frustration. Plenty of us have had that hollow-stomach feeling that occurs when our computer crashes halfway through writing the next great American novel (or at the very least, an important report for work).
However, despite the fact that computers are now more accessible and easy-to-use for more individuals, their problems are no less easy to solve. You can tinker as much as you want at home, but at the end of the day the biggest computer challenges are best solved by a reliable Washington, D.C. computer repair service.
So, who do you turn to for top repair work in the nation's capital? For the best Washington, D.C. computer repair, call on a provider that can offer in-home or over-the-phone support seven days a week on a schedule that suits you. Geeks-On-Site Computer Repair is a local company that has been providing leading Washington, D.C. computer repair inside the Beltway for years, and we have the solutions you need to get your system up and running again.
Why local computer repair beats the big chains
When you live in the midst of the country's most active political scene, you develop a knack for cutting through hot air or empty promises and determining the best candidate for the job. That type of judgement comes in handy when evaluating local businesses, and our customers recognize that Geeks On-Site provides the personalized and professional Washington, D.C. computer repair service that others promise but cannot deliver.
We send specialists out to homes every day of the week between the hours of 8 a.m. and 10 p.m., and we serve customers all over Maryland, Virginia and Washington, D.C. With professionals on the road around the clock, we can get a qualified repair specialist out to your home on short notice, whether you live in Columbia Heights, Penn Quarter or even on Capitol Hill. No matter where you are in the city, our local technicians know how to reach you and provide speedy and effective Washington, D.C. computer repair service.
Geeks can deliver the best D.C. computer repair
Of course, getting to your home is one thing - solving your computer problems are another. Geeks On-Site has the experienced staff to do both, and we have dealt with complex computer challenges concerning all the major brands, conducting Dell, Apple, Acer and HP computer repair on systems around the region.
We also offer emergency service, which can be especially helpful if you find yourself in a tough situation. Are you a Georgetown student whose Dell just froze up three hours before your final paper was due? Did you just spill some coffee on your Macbook while eating lunch at Java Green and need to recover some critical work documents? Did a virus crash your browser right in the middle of a video conference with a cross-coast client?
Whatever your situation, Geeks On-Site can help, as our technicians are able to accommodate nearly any schedule or meeting time request.
What makes Geeks On-Site a premier Washington, D.C. computer repair company?
The service technicians at Geek On-Site know computers inside and out, and we are equipped to handle any task, whether it involves IBM, Asus or Gateway computer repair. And our local focus means we can reach clients in all corners of the Maryland-Virginia-Washington, D.C. area.
If you're looking for the best Maryland computer repair or Virginia laptop repair, call Geeks On-Site to schedule a same-day or next-day in-home visit. Our service technicians can provide consultation over the phone and the local expertise that makes Geeks On-Site a top Washington, D.C. computer repair service.
Geeks On-site services all brands of computers

Washington Computer Repair Local Service Areas


Georgetown


Washington DC



Foggy Bottom


Washington DC



Embassy Row


Washington DC



Capitol Hill


Washington DC



Dupont Circle


Washington DC



NoMa in DC


Washington DC



City Center DC


Washington DC

Pennsylvania Avenue


Washington DC



The National Mall


Washington DC



Washington Harbour


Washington DC



Anacostia Waterfront


Washington DC



Southwest Waterfront


Washington DC



Penn Quarter Downtown


Washington DC



West Potomac Park


Washington DC

Adams Morgan


Washington DC



Columbia Heights


Washington DC



Chinatown in DC


Washington DC



U Street District


Washington DC



H Street Corridor


Washington DC



Clevland Park


Washington DC
For Home, Office, Personal, Business, Professional, Local, Mobile & Onsite Washington Computer Repair DC
It is important that our computers always work and respond quickly. As much as we all try not to be a slave to our technology, computers really are essential. Geeks On-site computer repair can ensure your computers are always working perfectly and well optimized. We can help with simple tweaks, full system upgrades, networking, training, security, etc.
Our computer repair services include: Home Computer Repair, Office Computer Repair, Local Computer Repair, Onsite Computer Repair, Geek Computer Repair, Computer Hardware Repair, Mobile Computer Repair, Business Computer Repair, Computer Repair Help, Personal Computer Repair, Professional Computer Repair, PC Repair, Computer Help, Computer Geeks, Computer Installation, Computer Fixes, Geek Repair all by Computer Repair Specialists.
Geeks On-site offers the absolute best Washington
computer repair service
in Washington DC. We also offer
in office computer repair
and
in home computer repair services
.
Geeks On-Site is a Maryland Computer Repair company. Our offerings include: Virus Removal, Maryland Laptop Repair, Local, In Home, Laptop and Slow Computer Repair.

Common Tags: Computer, Repair, Home, Office, Local, Onsite, Mobile, Geek, Hardware, Business, Help, Personal, Professional, PC, Geeks, Fix, Installation, Specialists