Best Washington DC Wireless Networks Services
---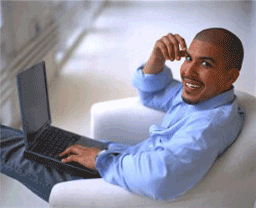 We at Geeks On-site specialize in Washington wireless networks service in Washington DC. We also offer in home wireless networks and in office wireless networks services. Please call us to get a FREE PHONE CONSULTATION and ESTIMATE.
Dealing with wireless networks can be tricky. For example, setting up a new account can take hours, otherwise-functioning Wi-Fi can stop working unexpectedly and other times the service might be slow or spotty. This can be extremely frustrating, particularly if you are relying on wireless internet to complete an important personal or work-related task.
Setting up wireless help
If you've just received wireless internet (or a wireless device, such as a scanner or printer) for your home or business and you're having trouble setting it up, Geeks On-Site can do more than just talk you through the process over the phone: we'll come to you and take you through the step-by-step process in person. Our local Washington, D.C. computer repair service provides in-home and in-office wireless setup, as well as assistance with security settings, so you'll never have to spend hours tangled up in wires, cables and routers again.
Troubleshooting wireless networks
If you have Wi-Fi and it's not working properly, simply call Geeks On-Site and we'll give you a free phone consultation and send one of our tech professionals straight to your residence anywhere in D.C., from Capitol Hill to Anacostia, for troubleshooting assistance. While it's often the case that simply resetting the wireless internet can do the trick, we at Geeks On-Site are well versed in all types of computer repair, as sometimes the issue can be related to your desktop or laptop settings, as well. We even keep a few extra routers and adapters, just in case
What Geeks On-Site can offer you
As a local business that specializes in computer repair and virus removal in the Washington, D.C. region, Geeks On-Site offers a personalized service that is matched by knowledge, experience and understanding. Dealing with technology can certainly be frustrating, but that's why we're here - to help technology make your life easier, not harder.
Geeks On-site services all brands of computers

Washington Wireless Networks Local Service Areas


Georgetown


Washington DC



Foggy Bottom


Washington DC



Embassy Row


Washington DC



Capitol Hill


Washington DC



Dupont Circle


Washington DC



NoMa in DC


Washington DC



City Center DC


Washington DC

Pennsylvania Avenue


Washington DC



The National Mall


Washington DC



Washington Harbour


Washington DC



Anacostia Waterfront


Washington DC



Southwest Waterfront


Washington DC



Penn Quarter Downtown


Washington DC



West Potomac Park


Washington DC

Adams Morgan


Washington DC



Columbia Heights


Washington DC



Chinatown in DC


Washington DC



U Street District


Washington DC



H Street Corridor


Washington DC



Clevland Park


Washington DC
For Home, Office, Personal, Business, Professional, Local, Mobile & Onsite Washington Wireless Networks DC
We can troubleshoot your existing wireless network or help you setup a totally new one. Also we can help you add devices to your existing wireless network. Sometimes the problem just lies with one device like a desktop, laptop, or gaming console; we can isolate the issue and get you back on the internet. We do stock wireless routers and adapters with us in case we need to replace one.
Our wireless networks services include: Home Wireless Network, Office Wireless Network, Local Wireless Network, Onsite Wireless Networks, Mobile Wireless Network, Business Wireless Networks, Wifi Wireless Network, Setup Wireless Networks, Add Wireless Network Printer, Add Wireless Network Scanner, Wireless Network Security, Wireless Network Router Setup, Wireless Network Switch Configuration, Geek Wireless Network all by Wireless Network Specialists.
Geeks On-site offers the absolute best Washington
wireless networks service
in Washington DC. We also offer
in office wireless networks
and
in home wireless networks services
.
Geeks On-Site is a Maryland Computer Repair company. Our offerings include: Virus Removal, Maryland Laptop Repair, Local, In Home, Laptop and Slow Computer Repair.

Common Tags: Wireless, Network, Setup, Wifi, Add, Remove, Device, Networks, Adapter, Printer, Scanner, All in one, Security, Router, Switch, Hub