Best Maryland MD Apple MAC Repair Services
---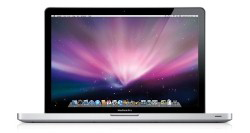 We at Geeks On-site specialize in Maryland apple mac repair service in Maryland MD. We also offer in home apple mac repair and in office apple mac repair services. Please call us to get a FREE PHONE CONSULTATION and ESTIMATE.
You've clicked the "On" button, but something's wrong. Where's that sound, the one that sounds like a choir of angles herlading the wonders of Mac? You start biting your nails, jumping up and down, but what next? There are alternatives to total panic: if you are experiencing problems with your Macintosh desktop, laptop or tablet computer, and you want fast, effective and in-person help from a local Maryland Mac repair service, Geeks On-Site is here for you.
How can our local Maryland Mac repair service help?
Whether you can't figure out how to update your software properly or you're experienced the dreaded "Gray Screen of Death" (which is really just a default troubleshooting screen for Macs), being alarmed, panicked and frustrated is perfectly normal. Now more than ever, our computers play a large role in our professional as well as personal lives, and if things start to go wrong, chances are, you just want to talk to a real person about it - as fast as possible. That's where we at Geeks On-Site come in.
Why our Mac repair service is different
At Geeks On-Site, we service businesses and residences across Maryland's Montgomery County, Howard County and Prince George County. Not only do we provide free over-the-phone consultation and diagnosis, our at-home service will come directly to your office or residence and help you solve your Mac's problems in person. By providing you with our same-day or next-day at-home service, as well as emergency service, Geeks On-Site is confident that we can give you the level of commitment and personal attention you deserve, in a way that larger companies just can't.
Who we are at Geeks On-Site
Geeks On-Site is a local Maryland Mac repair and PC computer repair service. As a community-oriented business, we at Geeks On-Site can offer you a service that is both professional and personalized. Just give us a call - we promise we can help.
Geeks On-site services all brands of computers

Maryland Apple MAC Repair Local Service Areas


Bowie, MD


Prince Georges County


Potomac, MD
Montgomery County



College Park, MD


Prince Georges County



Ellicott City, MD


Howard County


Germantown, MD
Montgomery County


Bethesda, MD
Montgomery County

Damascus, MD


Montgomery County



Colesville, MD


Montgomery County


Rockville, MD
Montgomery County



Montgomery Village, MD


Montgomery County



Burtonsville, MD


Montgomery County



Darnestown, MD


Montgomery County
For Home, Office, Personal, Business, Professional, Local, Mobile & Onsite Maryland Apple MAC Repair MD
Apple has a strong reputation for manufacturing sturdy computers that stand the test of time. Even so, Macs are like any other machine, and eventually the time may come when users require Mac repair.
Hardware issues can be particularly difficult to diagnose and remedy. Most everyday users simply aren't equipped with the technical expertise and savvy to go "under the hood" on their computer and perform serious Mac repair. For that reason, it's important consumers put their trust in a dedicated Mac repair specialist that has the tools and know-how to fix their hardware problems.
Users can typically recognize when their computer is plagued by hardware or software problems when looking for certain clues. If their Mac won't start up or makes strange noises during operation, it may be indicative of a hardware problem. Similarly, this may be the case if issues with certain applications or programs aren't fixed by common software troubleshooting strategies.
Other clues can be more obvious. If users have dropped their Mac laptop and it no longer starts, that's a pretty good indication that there's a hardware problem. The same may hold true if their disk drive refuses to eject a DVD or CD, or if they are experiencing problems related to memory, the hard drive or external drives. An LCD light may need to be replaced, a screen repaired, or a keyboard serviced. Regardless of the situation, users may find they're not quite capable of taking care of a serious hardware situation.
Even the most puzzling hardware problem may be solvable under the right circumstances, but consumers need to make sure they're consulting the most qualified professionals for Mac repair. Taking apart a Mac desktop or laptop can reveal a host of complex technical challenges for the inexperienced, so users should turn to expert Mac repair specialists whatever the issue.
We also service apple macintosh computers and laptops. Including iMacs, iBooks, macbooks, mac minis, and all other types of apple macintosh computers. We can help you with software and hardware issues including operating system install, operating system upgrades, macs that don't boot up, macs that require lcd replacement, etc.
Our apple mac repair services include: Home Apple Mac Repair, Office Apple Mac Repair, Local Apple Mac Repair, Onsite Apple Mac Repair, Apple Mac Hardware Repair, Apple Mac Software Repair, Mobile Apple Mac Repair, Business Apple Mac Repair, Apple Mac Repair Help, Professional Apple Mac Repair, Apple Mac Help, Apple Mac Installation, Apple Mac Fixes, Apple Macintosh Repair, Apple Mac OS X Repair, Apple iMac Repair, Apple Macbook Repair, Geek Repair by Apple Mac Repair Specialists.
Geeks On-site offers the absolute best Maryland
apple mac repair service
in Maryland MD. We also offer
in office apple mac repair
and
in home apple mac repair services
.
Geeks On-Site is a Maryland Computer Repair company. Our offerings include: Virus Removal, Maryland Laptop Repair, Local, In Home, Laptop and Slow Computer Repair.

Common Tags: Apple, MAC, Macintosh, Computer, Desktop, Laptop, Macbook, iMac, Mac Mini, Repair, Fix, Optimize, Notebook, Hardware, Software, Local, Professional, In Home, In Office, Business, Mobile, Onsite, Troubleshooting