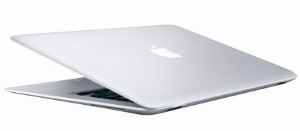 What to do before seeking Mac repair
By admin on September 21, 2011
After trying all the at-home tricks and strategies, sometimes there's nothing left to do but to pack up one's computer and bring it in for professional Mac repair. Experts recommend that users take a few steps before handing their Mac over to a specialist.
1. Back up all data
Despite a repair person's best efforts, he or she may need to wipe a computer of all its data in order to fix major problems. That's why it is important for users to back up all of their information before calling a Maryland Mac repair specialist. An external hard drive is an ideal tool for the job.
2. Change log-in information
A repair professional may need to input an administrator's password to access certain areas of a Mac computer. Users – particularly those who have the same password for different accounts – should create a new security phrase that they can safely share with the repair person. They may even want to create an entirely new user account with a unique password specifically for the specialist to use.
3. Protect the computer
Users also need to take steps to ensure the machine itself is guarded against physical damage while it is being transported to the shop. Some experts recommend wrapping the computer's monitor in an old t-shirt to prevent against scratches. Owners are also advised to keep the machine securely fastened in the backseat of the car while they're driving to the repair shop. Putting the computer on the floor in the back of the car and surrounding it with pillows can often protect it during a bumpy car ride.

For a Free Computer Repair Quote Call (202) 670-9966
Related MAC Repair Articles
New Apple update causes booting issues
How to make your Mac PC-compatible
How to update software on a Mac
Apple admits to virus vulnerability
What to do if your Mac has a kernel panic