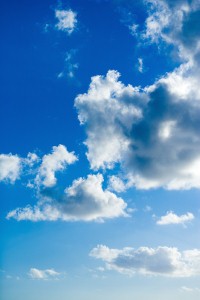 iCloud troubleshooting tips
By admin on April 4, 2012
One of the many benefits of owning an Apple laptop or desktop is the ability to take advantage of iCloud computing. This unique and very beneficial feature allows users to store online data on remote computer servers linked to multiple devices, such as those that operate using the iOS operating system.
But sometimes, "the cloud" doesn't work as it should. One of the biggest complaints is that consumers experience iCloud account issues. When that happens, it can be frustrating for Apple product owners who expect the products are fail proof. Experts agree that there are certain steps you can try before taking your gadget back to the Apple store and paying money to have it fixed.
First, check the System Status to make sure there are no interruptions, such as scheduled maintenances. These type of hiccups in service can cause problems for iCloud users.
Next, try updating your Apple laptop or iPhone to the latest version of software. Many times, this software can be downloaded for free.
Then, make sure that you are logged into iCloud. To do this, you will need your Apple I.D. on your iOS device. If you use OS X Lion 10.7.2 or a later version, go to the Apple menu, choose System Preferences and select iCloud. Then, verify that you are logged in.
If you are using iOS 5, select Settings then iCloud. Go over the iCloud settings to make sure the account is set up correctly.
Many times, by simply making sure that you are in fact logged into iCloud and have downloaded the most recent software version, iCloud problems can be solved in a snap. If these troubleshooting tips don't do the trick, consider taking your Apple product to a Mac repair specialist.
For a Free Computer Repair Quote Call (202) 670-9966
Related MAC Repair Articles
Are all-in-one computers the wave of the future?
Two Anti-Virus Programs at Once
New Apple update causes booting issues
Companies think your computer dictates your budget
Liquid Damage on a Macbook