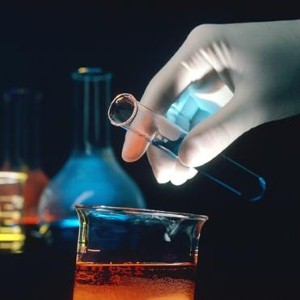 The iPad finds a new use on the field
By admin on July 11, 2012
As tablets like the Apple iPad make their way into offices all over the world, innovative individuals are constantly coming up with new ways to use the devices. Now, these ultra-portable pieces of hardware are being put to work in yet another working environment: the science lab.
According to MacWorld, scientists at Junieta College in Pennsylvania are already making the most of the device. One biologist told the source that he did about 90 percent of his work, which involves a fair amount of data entry, on his iPad. He added that, while he uses the Numbers app, which is the Apple equivalent of Excel, for the majority of that collection, he also uses the devices to take pictures of various x-rays and other essential visuals for reference later.
The biologist also said that by using tablets in place of other lab equipment, he and his colleagues are able to save about an hour out of every four they spend inputting data.
Apps like Labguru also help researchers keep track of all of the necessary background information they need throughout an experiment, including the step-by-step protocol that dictates lab procedure. Another biologist told the media outlet that, as a less-organized individual, she swore by the app because it helped her keep all of her data in its proper place.
The iPad has also proved very useful for scientists who have to conduct fieldwork in remote locations. By using the Google Earth app, they can see images of the very terrain they're walking on. Plus, once they've arrived at a testing site, they can use the device in the place of countless other pieces of equipment, including cameras, GPS readers and even old fashioned notebooks.
Whether you're using your tablet for personal or professional reasons, it's still important to have a good local resource for virus removal and other services. If you're a resident of Virginia, Maryland or Washington., D.C, computer repair is just a phone call away with Geeks On-site.
For a Free Computer Repair Quote Call (202) 670-9966
Related Computer Repair Articles
Computer repair can enhance Hulu's new video player
Liquid Damage on a Macbook
Internet Browser Security
Is your laptop cold?
Microsoft announces new tablet at L.A. press conference