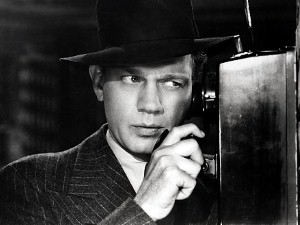 Scam Alert: Beware of hackers – even over the phone
By admin on December 20, 2011
Residents across Connecticut reported receiving strange telephone calls on Monday, December 19, from a so-called computer repair company. The callers, who claimed they were making contact on behalf of "Global Tech" or another supposedly legitimate company, then demanded remote access to recipients' computers so that they could fix errors or make security updates – but as it turns out, this tactic is a common scam used by computer hackers.
"Scam callers are contacting Connecticut residents to warn them their computers are damaged or at risk of crashing," said Attorney General George Jepsen in a statement to press. "But, don't fall for the scare tactic to get you to buy services you don't need or to access a bogus website that may install damaging malware on your computer."
The series of phone calls are the latest in a telephone scam that has actually been around for a few years. In some cases, the callers pretend to be representatives from Microsoft, as well.
Typically, the perpetrator will call a resident to notify them that their computer has a server error, needs virus removal or is infected with other malware. The caller then employs a reportedly persistent and encouraging manner of speech, so that he can ultimately convince the victim to log on to a website that will give the hacker control of the resident's computer remotely. This allows the thieves to not only install damaging malware, but also gain access to the individual's personal and financial information.
Consumers should be suspicious of anyone that they don't know who asks for remote access to their computer, even if the person claims to be a representative from a company and knows their name and address.
If you think your computer may have been hacked, run a virus scan, and consider taking it to a local Virginia computer repair center, as well.
For a Free Computer Repair Quote Call (202) 670-9966
Related Computer Repair Articles
How to put your PC into safe mode
Improving wireless network performance
Can technology help you increase your productivity?
Should I Abandon Internet Explorer?
What to do if your laptop screen breaks