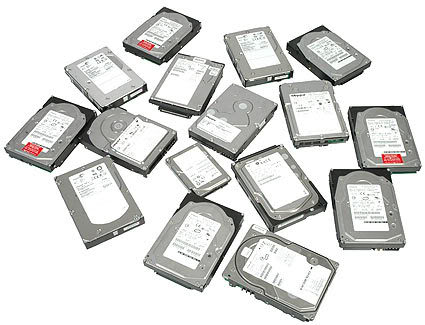 Raid What?
After finally dealing with the loss of your precious 10-year old Windows XP computer, you decide its time to move on.  You eagerly head over to your local brick and mortar and start looking up and down the computer selection.  You come across a shiny, fancy new machine and see the words "Raid" written on the display.  What is it?  What is it for?  Do I need it?
Different Types of Raid configurations
Raid 0- This type of Raid configuration is beneficial to performance users (gamers, graphic editors, video editing) because it splits the data across two drives.  As a result, the performance increases will allow information to be accessed on two drives, theoretically doubling the speed.  The caveat to this is the fact that when one of the drives malfunctions, you will lose ALL the data.
Raid 1- Raid 1 is probably the most common form of raid configuration.  It is useful as a backup drive.  Instead of splitting the data across two drives, it mirrors the data to another.  In the event that one of your drives go bad, you will have a carbon copy of the data.
Raid 5- This is a combination of Raid 0 and Raid 1 but requires three drives.  It will spread the data across three drives for performance increase, but also mirror the data so that if one of the drives were to die, you wouldn't lose all the information.
Raid 6- Pretty much the same thing as Raid 5.  However, you will have less storage space in place of better security and protection against data loss.
Summary
Raid configurations can be excellent and extremely vital for those who want to push the limits of their PC.  Whether it be to increase the performance, create a constant backup of data, or a little bit of both, Raid is an excellent idea.  For the standard email and internet user, this is certainly not a good set up.  However, those with multiple drives in their computer will absolutely need to set this up.  Contact a computer repair technician if you need help setting up a Raid, or if you feel you may have lost your data while set up in a Raid configuration.
For a Free Computer Repair Quote Call (202) 670-9966
Related Computer Repair Articles
Getting a handle on wireless network security
For tech lovers: five great Valentine's Day gifts
How to turn off a computer the right way
iCan't decide: Which are better, tablets or laptops?
Protecting Your Data—All The Way