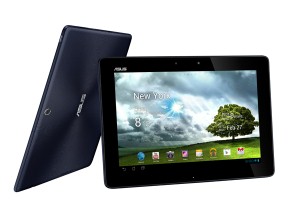 Jury still out on the new wave of tablet/laptop hybrids
While Apple CEO Tim Cook has been very vocal about his disdain for tablet/laptop hybrids, other computer developers are busily creating a range of new devices that combine elements of both formats. And in the next few years, anyone seeking quality computer, tablet and laptop repair in Virginia, Maryland and Washington, D.C. will have to make sure they choose an experienced and adaptive company that has kept up with the trends.
At the Computex Trade Show in Taipei, Taiwan, Jonney Shih, chairman for the computer company Asus, showed off a smorgasbord of new hardware – and almost everything on display involved some sort of tablet/laptop combination, reports PCMag.
Standouts include the Asus Taichi, a laptop with a second screen on the outside display that means it can act as a tablet as well as a laptop. Having a second screen on the outside of your laptop may be an offputting idea at first, but if you're worried someone will be able to see what you're working on, rest assured you are in complete control of what's visible.
Another impressive device was the Transformer book, dubbed "the world's first convertible laptop" by Asus. The laptop's screen is removable, so it instantly acts as a tablet if you want it to.
But as more computer companies experiment with these hybrids, a whole new crop of laptop repair issues are bound to develop. Technicians will have to tackle a number of problems specific to these two-in-one pieces of hardware.
Whatever your thoughts on blending these two types of computers, one thing is certain. Whether you own a tablet, laptop or some combination of the two, you'll need a reliable resource for efficient Virginia, Maryland and Washington, D.C. computer repair in case your new device malfunctions.
For a Free Computer Repair Quote Call (202) 670-9966
Related Computer Repair Articles
Benefits and Drawbacks of a Solid State Drive
How to run a Disk Cleanup on a Windows PC
For tech lovers: five great Valentine's Day gifts
Employees expected to spend work hours streaming Olympics
RIP technology: Four popular types that will very soon be no longer