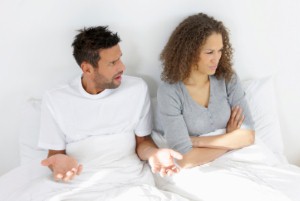 Love: What's an iPhone got to do with it?
By admin on February 2, 2012
It may seem a little far fetched to draw parallels between the technology we use and our love lives, but the truth is, it's sometimes hard to tell what many of us would be more upset over – a break up or a broken laptop in need of computer repair (your Virginia laptop repair company can fix Macs and PCs, but it can't quite mend broken hearts).
That's why a new study that connects the type of smartphone you have with your romantic behavior might be even more accurate than you think. Match.com surveyed Blackberry, iPhone and Android users about their love lives and got some pretty interesting results. So, with Valentine's Day just a few short weeks away, you may want to take a peek at your potential date's smartphone before you make reservations. Here are some of the results:
• Blackberry users may be more hopeless romantics. Sixty-seven percent of them say that they not only believe in love at first sight, but have experienced it firsthand.
• iPhone users are looking for love – at work. Nearly 25 percent of iPhone users have had a romantic relationship with someone they've worked with in the past five years. But, they might be a little more clingy, too. An iPhone user is more likely to contact the person they're dating the next day, as opposed to Android and Blackberry users, who typically wait two to three days.
• Android users don't seem to be the relationship type. Of the three types of smartphone users surveyed, Android users consistently tested to be the most interested in casual relationships – more than 55 percent say they've had a one-night stand, and 62 percent have gone home with their partner after the first date.
For a Free Computer Repair Quote Call (202) 670-9966
Related Computer Repair Articles
Help! My laptop sounds like a lawnmower
Protecting Your Data On the Go
New computer: Desktop or laptop?
Is onsite computer repair that much better than me taking it to the shop?
Hybrid sleep and how it might benefit your computer