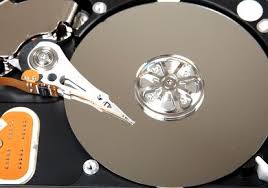 How to Check for Hard Drive Errors on Windows 8
It's happened to us all at some point or another.  We forgot to make our backups to external drives or on the cloud, yet we have pictures and documents on our computers that we cannot afford to lose.  The same situation happens over and over again!  We get a few bluescreens, restart the computer and then move on.  Then things start to slow down, the bluescreens occur more frequently and we worry something may be wrong with the HDD.  But instead of doing anything about it, we move on and act like everything is fine and the problem will go away in time. Wrong!
The HDD crashes and we end up having to call a computer repair company to come out.  Because we waited so long to get help, the data has been corrupted and we have lost everything.  There has got to be a better solution to this.  There has to be something that can we do to correct these problems before they get out of hand.  Here is quick tutorial to how to check for hard drive errors on a Windows 8 computer.
Open My Computer, or Files Explorer and navigate to the C:.  From there, right-click the C: and select properties at the bottom of a drop down list.
From there, you should see a series of tabs.  Select Tools, and then select Error Checking.
Select both of the checkboxes on the left and begin to scan the drive.
Summary
This simple built-in utility can do wonders for your systems performance.  It can be a life saver in the unfortunate event of a HDD crash.  No longer will you have to worry about precious files being lost forever.  Like with health, it is important to detect problems as early as possible in order to the computer to run at its most efficient.  If you get errors during the scan, please contact a computer repair company for help.
For a Free Computer Repair Quote Call (202) 670-9966
Related Computer Repair Articles
Three questions to ask a computer repair location
Software that can help users manage their passwords
When is repairing a PC better than replacing it?
Roaring Lion
For tech lovers: five great Valentine's Day gifts