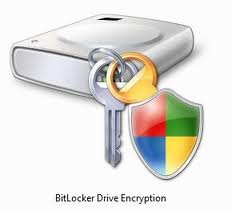 Protecting Your Data—All The Way
By kyle on March 19, 2013
Protecting Your Data—All The Way (Part 1)
With the abundance of media devices at our disposal, data is becoming more and more important in our lives. We take pictures with our cameras, tablets, and phones and upload them to our computers. We record videos with our cameras, tablets, and phones and upload them to our computers. Our computers become giant media hubs that store personal information. It is certainly information that we would want to keep private from unwanted eyes. To make matters worse, the majority of computers sold are laptops and that valuable data literally goes everywhere with us. We take our laptops to school, to work, to family member's houses, to malls, in our cars, pretty much every possible place. Certainly I am not the only one who has lost his computer at some point or another. How do we make sure that even if we misplaced our computers, our information would be safe? Windows 8 has answered this problem with a very efficient tool.
What is BitLocker?
BitLocker is a built in encryption utility that first features on Windows Vista and Windows 7. It is available to Pro and Enterprise users of Windows 8. It allows the data on a hard drive to be encrypted and only accessed using a user-specific function.
How do I access my files on an encrypted drive?
Files will be accessed using a defined method to unlock the system. This can occur at startup, through the use of a password, through the use of a PIN, or through the use of a USB Flash Drive which will act as a virtual key.
Does this work for flash drives and external drives?
Yes and no. Windows 8 also features a BitLocker To Go app which will allow removable disks such as flash drives and external hard drives to be encrypted. Once you insert it into another Windows 7 or 8 machine, it will prompt you for a password prior to use. On older systems such as Windows XP, you will have to install an add-on reader to use the flash drive/external drive. This would be a better choice when using your drives on similar infrastructure.
Summary
BitLocker has a ton of benefits and it almost seems foolish not to use it if you need it! If you work in the government or have any type of high-profile position, it should be mandatory. People who contain personal information such as tax information should also consider encrypting their files. Stay tuned for the second half of the blog that will provide step by step information on how to set up BitLocker.
For a Free Computer Repair Quote Call (202) 670-9966
Related Computer Repair Articles
Can My Mac Get a Virus?
Employees expected to spend work hours streaming Olympics
How to put your PC into safe mode
Fix it or nix it: When to invest in computer repair, and when to buy a new one
Protecting Your Data—All The Way