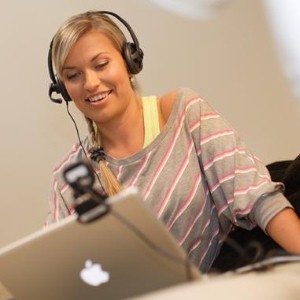 Skype plays major part in new Microsoft Office
By admin on July 18, 2012
With more companies beginning to rely on cloud computing and various forms of online communication, it has become all the more important to keep your computer up to speed with regular maintenance from a computer repair service.
Microsoft has recently announced that the next version of its Office series, which is still the most commonly used software package in the business world will be incorporating Skype right into its Outlook email service, multiple news sources report.
According to TechCrunch, the software magnate purchased the online communication company in October, but has left the company virtually untouched since then.
At the moment, Microsoft Office already accommodates a communication feature called Lync, which allows users to send instant messages to their contacts, as well as engage in audio and video chats and conference calls.
A recent press release from the company explains that its inclusion of Skype in the Microsoft Office 2013 means that people will be able to contact any of their Skype correspondents directly through the current Lync platform.
This commitment to video and audio chat is no surprise, given that a recent study covered by the online news source ReadWriteWeb found that 51 percent of medium-sized companies relied heavily on videoconferencing technology. After all, this form of remote interaction saves enterprises plenty of time and money formerly dedicated to coordinating large scale meetings between different branches.
But, whether you are taking an active role or simply listening in on a video or audio conference call, if your computer is clogged with spyware, suffers from a faulty network connection or is just all around slower than it should be, you may need to speak to a local computer repair service to keep up with the conversation.
Thankfully, the technicians at Geeks On-site can make the process as easy as possible by coming straight to your door for any routine Maryland, Virginia or Washington, D.C, computer repair.
For a Free Computer Repair Quote Call (202) 670-9966
Related Computer Repair Articles
Macs and Malware
What type of web hosting is right for you?
Can technology help you increase your productivity?
How to turn off a computer the right way
How to identify and troubleshoot a Windows stop error