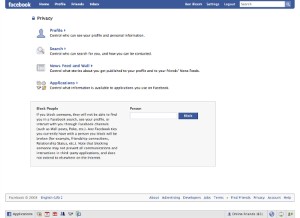 Facebook moves to offer users free virus protection
During the final week of April, Facebook, the social networking giant that has amassed nearly 1 billion users, announced that it was taking steps to solve one of the lingering concerns about its platform – its lack of security features. In the past, some users have needed Mac repair and Spyware removal after clicking on links that directed them to corrupted websites.
However, according to reports, Facebook recently reached an agreement with the world's leading anti-virus and anti-spyware companies including McAfee, Symantec, Trend Micro, Microsoft and Sophos. As a result, the company is now able to use the URL blacklists that these companies compile to protect users from threats from these sources.
"Our URL blacklist system, which scans trillions of clicks per day, will now incorporate the malicious URL databases from these security companies to augment our existing level of protection," the company indicated in a blog post. "This means that whenever you click a link on our site, you benefit not just from Facebook's existing protections, but the ongoing vigilance of the world's leading corporations involved in computer security."
Facebook also announced it was unveiling an AntiVirus marketplace that allows its users to download free six-month licenses, and some full versions, of anti-virus software from its partner providers. However, as with any trial virus protection software, users may be asked to purchase the software after using the trial version.
Still, despite the new announcement, many Facebook users may be at risk from contracting a form of malware or virus indirectly through the social networking site. As a result, those who suspect their computer may be harmed due a reduction in functionality or speed may want to contact a virus removal company that services their local area.
For a Free Computer Repair Quote Call (202) 670-9966
Related Spyware Removal Articles
Why is everybody up in arms about SOPA?
Boost your Mac security instantly
Cookies: The pros and cons
Three more types of malware: Botnets, spyware and rootkits
Websites may be leaking browsing information to third parties