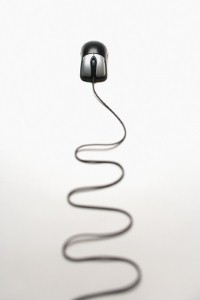 Finding the right spyware removal software – for free
By admin on July 26, 2011
Price can sometimes be a breaking point for consumers looking for spyware removal software. Some of the top anti-spyware software on the market can come at a hefty price, though there are a few programs that can provide barebones services for free. This software might not offer all the bells and whistles of popular for-fee programs, but they can still get the job done when it comes to spyware removal.
Windows Defender – Microsoft provides a number of free anti-malware programs, though Windows Defender specifically targets spyware and adware. Included with Windows Vista computers and available at Microsoft.com, users should know this program becomes disabled if Microsoft Security Essentials – a different Windows anti-malware program – is installed.
Ad-Aware – Ad-Aware's free version – it also offers for-fee programs – provides basic protection against spyware and viruses. It's received plenty of positive reviews at consumer websites.
Malwarebytes – Praised for being lightweight and simple to install, this program provides basic protection as well as access to the company's support teams through email and online forums.
SUPERAntiSpyware – Another program applauded for its accessibility, SUPERAntiSpyware is notable for also offering scheduling and preventative features.
Avast – Avast takes up a small amount of space on a user's computer and has recently made efforts to develop a more user-friendly interface. While easy, installation can take longer than some paid-for programs.
AVG – This program is a little more high-level and some of the more advanced features are disabled after a 30-day trial period. However, it gets the job done in spyware scanning and removal. Users will need to update the program manually on occasion.
Consumers are advised to do their homework and research the best spyware removal software before downloading one. It also helps to be careful with which program they download, since some malware can even disguise itself as anti-spyware programs. That type of error could make a small problem even bigger, requiring a call to a Maryland spyware removal profession.

For a Free Computer Repair Quote Call (202) 670-9966
Related Maryland Spyware Removal Articles
Internet Browser Security
Key Logger Virus
Finding the right spyware removal software – for free
Spyware, Adware, Viruses, Trojans, Worms, Oh My!
Is it possible to have too much spyware protection?