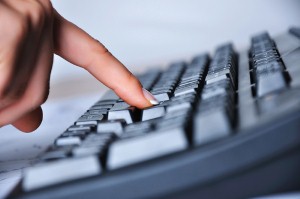 Steps to take when bringing home a new computer
By admin on September 29, 2011
The excitement of buying a new computer can encourage anyone to start playing with their new machine the moment they tear it out of the box. However, users should take a few steps before they start using their new computer.
Install security features
First, consumers should install virus or spyware removal software. They can choose to transfer an existing license for third-party software from their old computer to the new one. To do so, they will need to contact customer support for that software.
If they don't currently have an antivirus license, users can purchase one or rely on the free Microsoft Security Essentials.
Uninstall useless programs
New computers come with plenty of superfluous software programs that only get in the way. Needless browser toolbars, trial offers or redundant applications can be uninstalled right away. If users aren't sure what to delete, they can run an online search to determine what they need or even install certain programs that are designed to sniff out unneeded software.
Update everything
Once they've narrowed down which programs to eliminate, consumers should update their computer. They can start with Windows, updating the operating system, its components, drivers and programs. After that, users can install their favorite browsers, instant messaging clients, email software, music players and other programs. Once those are all installed, consumers should once more check for updates on items such as browser plug-ins.
Create backups
At this point, users should have their computer close to where they want it. Now it's time to back it all up to protect against data loss. Creating a System Image and writing data to an external hard drive will ensure that users can restore their computer if it ever needs to be wiped clean by a Washington, D.C. spyware removal professional.

For a Free Computer Repair Quote Call (202) 670-9966
Related Spyware Removal Articles
Can My Mac Get a Virus?
Password security is getting slacker, study shows
What's the difference between anti-spyware and anti-virus software?
Microsoft warns that Gadgets feature is vulnerable to hackers
Key Logger Virus