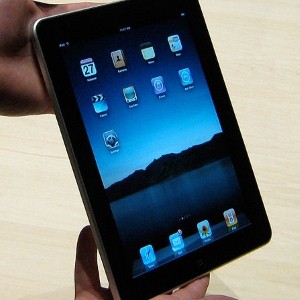 IT expert says Apple won't be prepared if iOS gets attacked
Though Macbook and iMac owners have recently had reason to call virus and spyware removal and Mac repair companies, iPad users have mostly been in the clear. Hackers have learned how to infiltrate Apple's Mac operating system, OS X, which runs on all of its desktops and laptops, but they still haven't conquered iOS, the operating system for Apple's mobile devices.
But it's only a matter of time before they figure it out, says Eugene Kaspersky, head of the Kaspersky Lab, a prominent IT Security company. Kaspersky told the Register, a technology website based in the United Kingdom, that when that time comes, Apple may be completely unprepared.
Kaspersky told the source that he was "disappointed" that Apple wouldn't let outside security firms develop spyware and virus protection software for iOS. If the system is ever infected, the burden will fall entirely on Apple's shoulders to fend off cybercriminals.
Spyware preys upon vulnerabilities to infect a device, and to Apple's credit, iOS is practically flawless compared to other operating systems. Apple's iOS provides a new challenge for cybercriminals – they have to put malicious code into the software itself, which isn't a simple job. For now, Kaspersky says, hackers may be content to target devices using Windows, Mac and Android systems, but that won't be the case for long.
And such an attack could have lasting effects on how consumers see Apple, Kaspersky adds. If the company can't keep a cyberattack under control, people may start to consider switching to an operating system that provides more options when it comes to virus and spyware protection.
Apple users who need spyware or virus removal in Washington D.C., Virginia or Maryland can rest assured that the experts at Geeks On-Sites are paying close attention to virus and spyware trends, so they'll know exactly what to do if you call about computer repair.
For a Free Computer Repair Quote Call (202) 670-9966
Related Computer Repair Articles
Internet Connection Issues—Could It Be The Router?
Are all-in-one computers the wave of the future?
For tech lovers: five great Valentine's Day gifts
No more Safari for PC users, tech reporters speculate
Can technology help you increase your productivity?