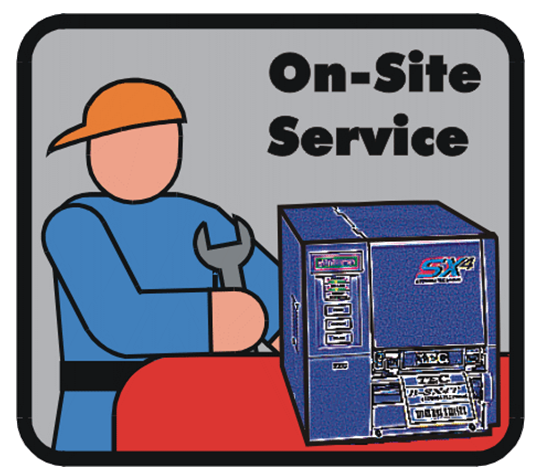 Is onsite computer repair that much better than me taking it to the shop?
By kyle on September 24, 2012
Is onsite computer repair that much better than me taking it to the shop?
When our computers stopped working properly, we often find ourselves at a crossroads? We have called various computer repair companies and see that there are two separate types of services. We can have a technician come to our homes to fix the problem, or we can take our computer to a shop and have them fix it there. Which one do we chose? By looking at certain aspects of computer repair, this should help make your decision a little easier:
Convenience
Convenience is a very important factor when considering whether to get on-site computer repair or taking it into the shop.
On-Site- On-site repairs offer convenience in the sense that you as the consumer never need to leave the home. All you have to do is call the company, they will send someone over, and you get the convenience of not having to do anything else but get your computer fixed!
In-Shop- The convenience of in-shop computer repair is a bit different. Sure, you have to take your computer into to be fixed. However, because you know where the place is, you don't need to scramble to find an appropriate time for someone to come over. Your appointment in conveniently at the time you chose (which is of course limited to the store hours).
Price
The price will vary from place to place and issue to issue.
Efficiency
On-site- On-site repair is BY FAR the most efficient of the two because of the fact that most problems will be resolved right then and there. You get the satisfaction of not leaving your home, and having the issue fixed right then and there in front of your eyes.
In-Shop- Even if the issue is resolved rather quickly, you still will have to wait for an in-shop repair to call you to come back out and pick up your computer. Even after you have gotten your computer picked up, you may need additional help and may have questions that will ultimately make you end up calling back and forth for small issues. This can be avoided on-site.
Safety
On-site- This is, once again, BY FAR the safest route to take because of the aforementioned reasons. When someone comes to you home, you can be sure that your important data such as pictures, documents, and videos are not being tampered with.
In-shop- When you take your computer to a shop, you simply do not know who is going to be working on your computer. If you have very important data, I would not recommend these types of services because your data could end up in anyone's hands, literally.
In a nutshell
On-site computer repair is certainly a better choice for a couple of different reasons. It allows you to have the peace of mind to know that you will be watching the technician who is working on your computer. From this, you can ensure and safe working environment, and maybe even learn a new, cool things in the process so that the next time a computer crashes, people will be calling you for help instead!
For a Free Computer Repair Quote Call (202) 670-9966
Filed in
Computer Repair
,
Computer Tips
,
Laptop Repair
,
MAC Repair
,
Maryland Computer Repair
,
Maryland Laptop Repair
,
Virginia Computer Repair
,
Virginia Laptop Repair
,
Virginia MAC Repair
,
Washington DC Computer Repair
,
Washington DC Laptop Repair
Related Computer Repair Articles
Dangers of HP's Built-in Recovery Manager
Benefits and Drawbacks of a Solid State Drive
How to Fix the Jump List on Windows 8
Malwarebytes
How to fix common problems with Microsoft Office