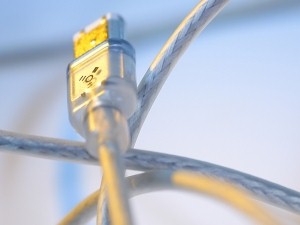 Information storage: Local or cloud?
By admin on October 12, 2011
Saving information to a computer's hard drive was once all users needed to do to keep their data safe. For the most part, they did not have to worry about their data being compromised by a virus or a hacker. Those times have changed, but users may not require advice from a computer repair expert to navigate storage issues.
Individuals and businesses alike rely on computers to protect their confidential information. Some users opt to keep their data in-house by backing up files on external hard drives. This method provides users more control over their data, are often cheaper and do not require an internet connection to function, but they can also fail, just as a hard drive can.
On the other hand, cloud storage provides a secure location off-site and is accessible anywhere there is an internet connection, but they also tend to be more expensive and do not provide the user flexibility.
Ultimately, the choice simply depends on user preference.
"I deal with a lot of … sensitive documents," small business owner Eric Barton told Entrepreneur.com. "That's one reason I chose not to use an outside storage source – because, unfortunately, with a lot of them, you really don't know what's going to happen with your data."
Both Barton and Shareef Defrawi, another business owner, said they had lost important data due to circumstances beyond their control. In the aftermath of a virus attack, Defrawi opted to take his data to two separate cloud servers.
"They're both really just point and click," he told the news source. "I don't even have to think about it and it goes off without a hitch every single time it backs up."
But if users do lose data, they may be able to recover backed-up data with the help of a Maryland computer repair expect.
For a Free Computer Repair Quote Call (202) 670-9966
Related Computer Repair Articles
iCan't decide: Which are better, tablets or laptops?
Getting a handle on wireless network security
Netflix logs 1 billion streaming hours in June
Hybrid sleep and how it might benefit your computer
How to decipher tech terminology