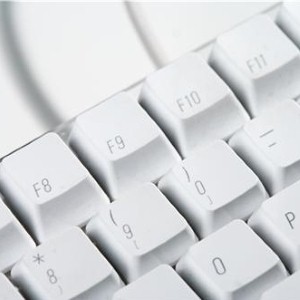 How to run a Disk Cleanup on a Windows PC
By admin on July 11, 2011
Dealing with a slow and sluggish computer can be frustrating, and PC users are sometimes desperate for any way to make their device run faster. While some may immediately opt to ship their unit off for professional computer repair at the first sign of a lagging browser, Windows actually provides an easy-to-use at-home program that might bring their computer up to optimal speed for free. It's called the Disk Cleanup tool, and it comes standard with any Windows computer.
What does Disk Cleanup do?
Disk Cleanup allows users to remove any unwanted or unnecessary files from their computer safely. Some users aren't aware of the multitude of files that may be sitting on their hard drive unused, sapping up disk space and slowing down other programs. Disk Cleanup can find and remove these files, and users can control which types of files they want to keep and which to eliminate.
How do I run Disk Cleanup?
With a few easy steps, users can activate Disk Cleanup and be on their way to a faster computer. There are three different ways to bring up the program.
• Click the "Start" button, then select "All Programs." Then, point to "Accessories," followed by "System Tools" and then "Disk Cleanup.
OR
• Click "Start" and select "Run". In the text field, type in "cleanmgr" and click OK.
OR
• Open "My Computer" and right-click the disk drive to be cleaned – normally the (C:) drive or hard disk. Click "Properties" and in the dialog box, select "Disk Cleanup"
In the Disk Cleanup the dialog box, users can choose which types of files to remove, including Temporary Internet Files, Downloaded Program Files and items in their Recycle Bin. They also have the option to clean up system files, which might be programs they don't use anymore or unneeded Windows components – though they may need to enter an Admin password to access that information. If problems persist even after a Disk Cleanup, it may be time to contact a Maryland computer repair specialist.

For a Free Computer Repair Quote Call (202) 670-9966
Related Computer Repair Articles
Formatting an external hard drive for a Windows PC
How to protect your laptop from theft
How to put your PC into safe mode
Microsoft Surface could mean trouble for PC makers
Still Using Windows XP