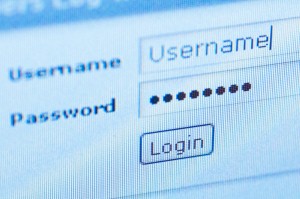 Software that can help users manage their passwords
By admin on August 31, 2011
We've talked previously about the challenges of remembering passwords for different websites and accounts. Fortunately for Windows users, a number of free and paid programs can help manage and securely store that information. Keeping passwords safe is important for consumers looking to avoid significant computer repair or threats to their personal data.
LastPass – One of the more well-known options, LastPass is installed as a browser plugin. The program will securely store passwords in a cloud-based, encrypted location, and users will be able to access this database via a master security phrase. The premium version comes at a fee, but reviewers note the free software comes with a significant number of features and tools.
RoboForm – Another browser plugin, RoboForm can also store credit card information for easy – but secure – access when online shopping. Its chief benefit may be its ability to automatically fill in long registration and purchasing forms with accurate data, which saves users time. It's available for a 30-day free trial before users are asked to purchase a license.
KeePass – This programs requires no software installation, and while it doesn't have the cleanest interface, reviewers praise KeePass for its extensive database and password generation capabilities. The latter can create and store strong security phrases that owners can then use at any website. The program is available for free.
Kaspersky Password Manager – Known for its wide range of anti-virus and spyware suites Kaspersky is a familiar name in computer security. Those who purchase this software can benefit from a wide range of features – including automatic form fill – and the company's customer support services.
Sticky Password – Another program that offers password generation features, Sticky Password boasts protections against phishing and keylogging attempts, which could further limit users' visits to Maryland computer repair shops.

For a Free Computer Repair Quote Call (202) 670-9966
Related Computer Repair Articles
Don't be ageist: Is your computer really that old?
How to protect your laptop from theft
Still Using Windows XP
Skype plays major part in new Microsoft Office
Unautomatic Updates