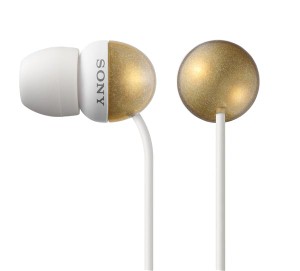 For tech lovers: five great Valentine's Day gifts
By admin on February 13, 2012
Valentine's Day is in less than 24 hours, and if you still haven't gotten your significant other anything, don't panic – you still have some time. Roses and candy are always a safe bet, but if you're dating someone who is a lover of all things technology, it might seem difficult to find a nice gift that suits their interest, but doesn't break the bank. Luckily for you, there are a lot of thoughtful, fun and relatively inexpensive tech-related gifts out there, too. Here are some examples:
1. Headphone splitters. Of course, sharing one of his earbuds with you is quite the romantic gesture. But, with this handy device, the two of you can still listen to music and videos together, without the risk of ripping out the headphone with every bump or sudden movement. Everybody wins!
2. Surprise them with computer repair or upgrades. Take your significant other's computer to a local Washington, D.C. computer repair center, and ask them what they can do to speed it up or revamp it. You could also buy the newest version of a software program they frequently use and love, whether it's Scrivener, GarageBand, Pinnacle or otherwise.
3. A "Castegram" iPhone cover. If your Valentine is a fan of the popular photography-driven social media platform, Instagram, then she might also enjoy a new smartphone case that is composed of several of their favorite Instagram pictures. Unfortunately, the cases are only made for the iPhone 4 and 4S, so keep that in mind before purchasing one. And of course, be sure to include a few romantic photos of the two of you in the design.
For a Free Computer Repair Quote Call (202) 670-9966
Related Computer Repair Articles
Still Using Windows XP
Microsoft announces new tablet at L.A. press conference
My Laptop Screen is Black!
Getting a handle on wireless network security
How to fix common problems with Microsoft Office