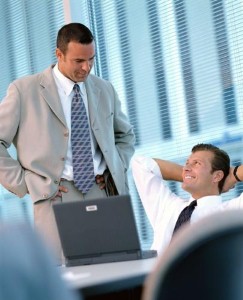 Encrypted files provide security, hinder thieves
By admin on October 7, 2011
Everyone owns files whose information must be kept secret from prying eyes, but few are aware of how to protect them. Most computers provide users the ability to encrypt files, which is done through an algorithm that scrambles the data. The risks of not encrypting digital files far outweigh time and effort it requires to do so. Computer owners don't even need to visit a computer repair expert. With just a few mouse clicks, anyone can add a basic level of security to their most sensitive files.
Windows 7 users
1) Right-click the file or folder you would like to encrypt and select "Properties"
2) Click the "General" tab and then the "Advanced" tab
3) Check the "Encrypt contents to secure data" box and click "OK"
Files can be decrypted by following the same steps.
Mac OS X users
Apple provides two encryption options to Mac users. The first, FireVault, simply encrypts a user's entire Home folder. The second, Disk Utility, provides the user flexibility in determining which files he or she would like to encrypt. To use Disk Utility:
1) After launching the program, create a new Blank Disk Image
2) Select the "AES-128" encryption option
3) Name the folder and choose a storage location
4) Choose a password and verify the password, then click "OK"
Cross-platform options
Computer encryption programs, such as Folder Lock and SensiGuard, have received favorable reviews from both consumers industry experts. They generally cost $30-$50. Depending on the program, users can encrypt files, folders and even entire disk drives. Software is generally preferred if multiple users are encrypting data and exchanging information, which often occurs in a workplace setting.
If users are not certain what encryption method is best for them, they should contact a Maryland computer repair expert that can guide them to the best solution for protecting their information.
For a Free Computer Repair Quote Call (202) 670-9966
Related Computer Repair Articles
Target Disk Mode
8 New Features in Windows 8
Despite tablet success, Apple falls behind
Help! I got the FBI Virus
Protecting Your Data On the Go