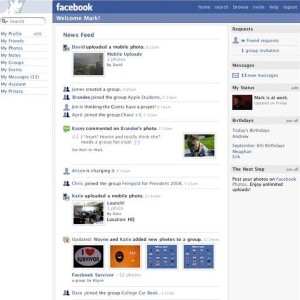 Virus Alert: Be wary of the latest scams on Facebook
By admin on January 30, 2012
With all this talk of Facebook's impending switch to the Timeline layout, many people have been voicing concern over whether or not they like the new look and, more importantly, if it violates their privacy. But, to be clear: as of now, there is no way to opt out of it. If you see any statuses or pop up messages that advertise a way to stop your account from getting the Timeline layout, it is a scam.
The fake Timeline scam is the latest trend, but the amount of social media spam is growing every day. While it's often harmless, sometimes spam can contain links to viruses, spyware and other malware. After all, a lot of our personal information is contained in our social media accounts, and it could be used by hackers to commit identity theft.
One of the best ways to protect yourself on Facebook is to change your password frequently. It may seem annoying, but doing so can prevent hackers from guessing your password as easily and accessing your personal information.
In addition, utilize the Security Settings on Facebook (you can locate it by clicking on "Account Settings" in the upper right of your homepage). An easy way to add some additional security to your Facebook experience is to enable Secure Browsing, which will automatically transition you to secure websites whenever possible. You can also set up app passwords and email notifications to alert you if someone else is accessing Facebook from a mobile device or different location, as well as enable log in approvals and other security measures.
If you are concerned that you may have clicked on a link through Facebook that contains malware, you might want to contact your local Virginia computer repair for virus removal and other protection.
For a Free Computer Repair Quote Call (202) 670-9966
Related Virginia Computer Repair Articles
Help! I got the FBI Virus
What should you do with an old computer?
Are all-in-one computers the wave of the future?
How to Check for Hard Drive Errors on Windows 8
Windows Failed to Start Errors