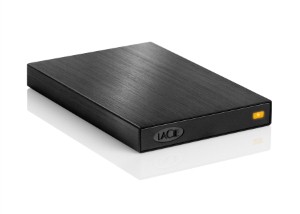 Weighing data backup options
By admin on July 15, 2011
Under the best of circumstances, viruses can be limited to just petty and annoying disruptions. However in the worst case scenario, malware can destroy and devastate a user's computer. In these situations, simple virus removal may not be enough, users may need a way to restore their information after a catastrophic incident. That's why it's so valuable to backup data, and there are several ways for users to approach this task.
A second hard drive
External hard drives are a popular way to backup data. The devices are found in most electronics stores, vary in size and price and are generally simple to use. They do have their drawbacks – they can be lost, physically damaged or stolen, and it's even possible for malware to infect external hard drives. But generally they provide an effective starting point in backing up data.
It's also possible to install a second internal hard drive, and some newer computer models can be configured with these drives upon purchase. They can be especially beneficial since some drives automatically copy any data saved to the first hard drive onto the second one.
Portable media
CDs, DVDs and flash drives all offer data storage capabilities, but they're inherently smaller and more easily lost, stolen or damaged. While cheap and effective for specific data backup, these devices aren't a sufficient replacement for more expansive options, such as hard drives.
Remote data storage
Some online data backup services allow users to store their data remotely, which saves them the responsibility of physically protecting a storage device and provides them unlimited data storage capability. At the same time, this option can yield pricey monthly fees.
System Image
Newer Windows models provide several backup options on the computer itself. By pre-loading a new computer with desired applications and programs and taking a System Image, users will be saved from the hassle of re-downloading those programs after a Maryland virus removal specialist has fixed it. However, this won't necessarily save all of a computer's data, it's simply a time-saving measure. Users may be best served using a combination of each of these methods to protect their data fully.

For a Free Computer Repair Quote Call (202) 670-9966
Related Maryland Virus Removal Articles
Zeus Virus
Two Anti-Virus Programs at Once
Dangers of HP's Built-in Recovery Manager
Can viruses spread over a shared network?
How to make your wireless network secure: Part 2