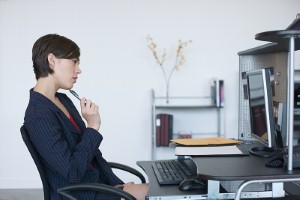 Security alert: Scam veiled as government correspondence
By admin on October 28, 2011
Several media outlets are warning computer users about a new scam that attempts to solicit money from them to remove a virus affecting their computer.
When opened, the email, which claims to be either from the IRS or the New York State Police, unleashes a virus and then tells the user to purchase the attached virus removal program for about $300. The program does actually eliminate the virus. Those that have received the email claim that the virus is very difficult to remove without downloading the accompanying program.
Officials from the IRS said that the organization would never contact a taxpayer via email and that those who receive such an email should alert the organization of any such correspondence through phishing@irs.gov. The New York State Police are investigating the emails, which federal officials believe are being sent from Eastern Europe.
The email differs from most email scams in that the money it requests actually solves the virus problem. Most scams are instances of advance-fee fraud, which request money from a computer user with the promise that they will earn larger sums of money later.
As always, having anti-virus software helps protect a computer from outside attacks, but some of those programs may not provide enough of a defense.
In those instances, a Maryland virus removal professional can work with a computer user to determine whether their computer has been infected and whether they have been a victim of fraud. That person can assess whether damage has already been done and determine the best repair method. A virus removal expert would also be aware of the most effective virus prevention programs on the market. Sometimes, a user's software may be in need of an upgrade or replacement.
For a Free Computer Repair Quote Call (202) 670-9966
Related Maryland Virus Removal Articles
Zeus Virus
Security alert: Scam veiled as government correspondence
Internet Browser Security
Malwarebytes
How to make your wireless network secure: Part 2